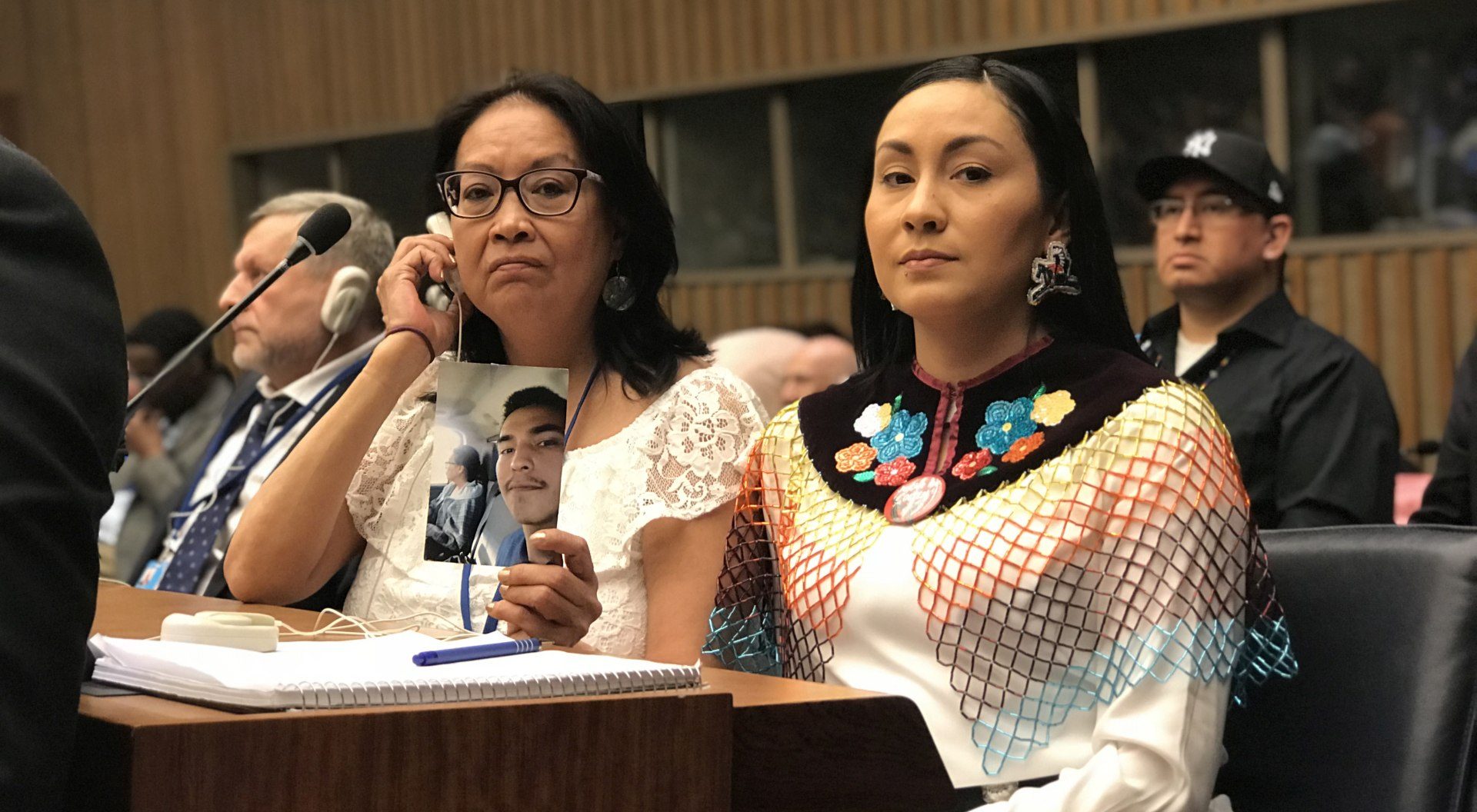 JavaScript Disabled

| 7:00 PM PST
Patricia Theatre
5848 Ash Ave, Powell River, British Columbia, V8A 4R6
Tasha Hubbard
2019
| 98 min
On August 9, 2016, a young Cree man named Colten Boushie died from a gunshot to the back of his head after entering Gerald Stanley's rural property with his friends. The jury's subsequent acquittal of Stanley captured international attention, raising questions about racism embedded within Canada's legal system and propelling Colten's family to national and international stages in their pursuit of justice. Sensitively directed by Tasha Hubbard, nîpawistamâsowin: We Will Stand Up weaves a profound narrative encompassing the filmmaker's own adoption, the stark history of colonialism on the Prairies, and a transformative vision of a future where Indigenous children can live safely on their homelands.
Photo : © Melissa Kent / CBC Licensing
Also featured :
Woman Dress
Thirza Cuthand
Preeminent UK playwright and screenwriter David Hare—whom The Washington Post referred to as "the premiere political dramatist writing in English"—writes and stars in this innovative animated feature that explores the reality of the wall separating Israel and Palestine as no film has before. Rich with rhythmic, raw imagery, the film is framed by Hare's journey, as both his heart and mind are shaken by the incongruities and contradictions of life in the shadow of the wall.
Powell River Film Festival. More information
here
.