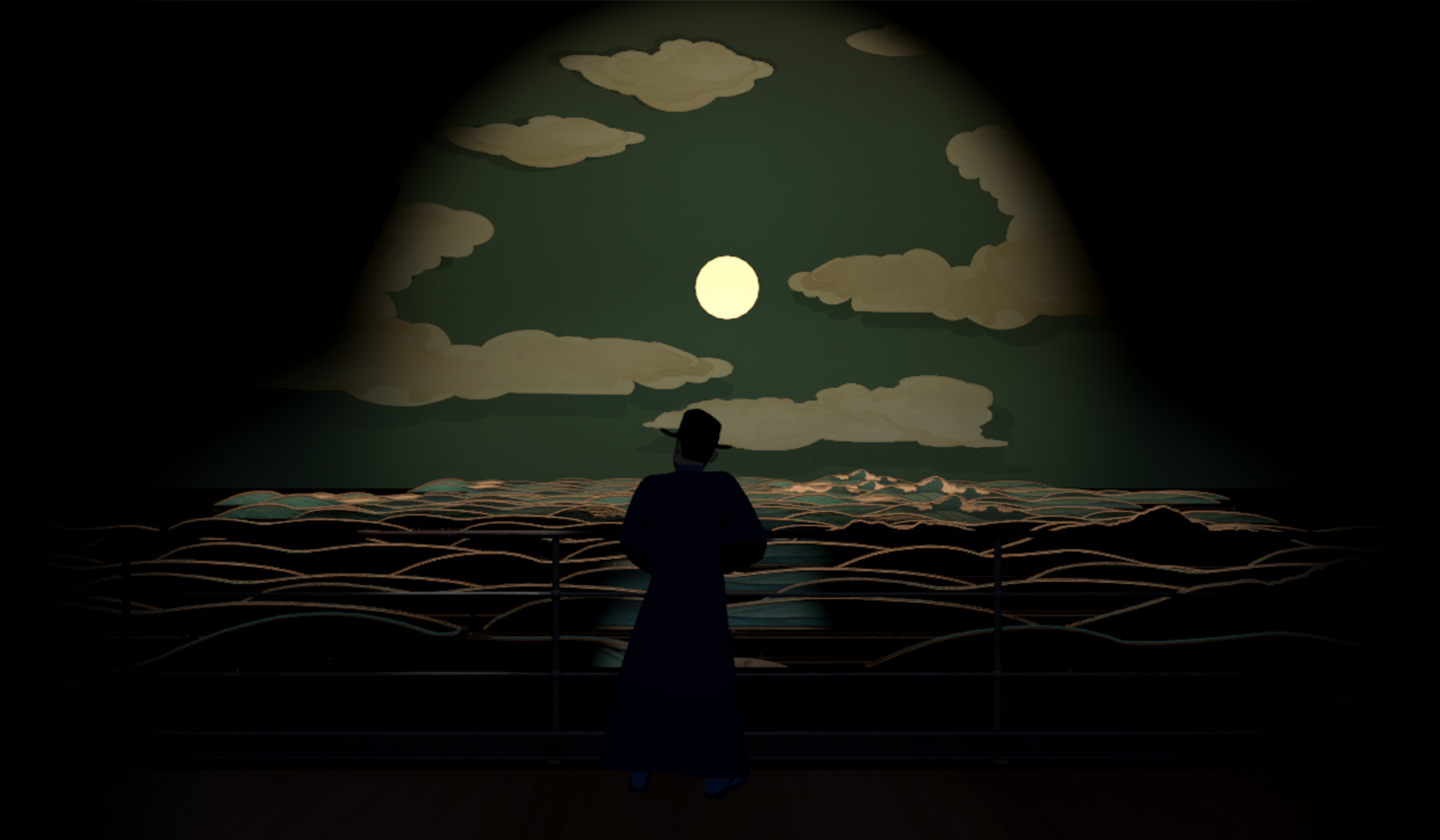 JavaScript Disabled

| 2:00 PM EDT
Vancouver Japanese Language School and Japanese Hall
487 Alexander St., Vancouver, British Columbia, V6A 1C6
The Book of Distance at the Powell Street Festival 2021!
Free Presentation/Q&A with Randall Okita
Join Randall Okita as he provides insight into his family history for or as part of  the development of his recent work  The Book of Distance.   This unique project blends techniques from mechanical sculpture, film, and stage to redefine personal storytelling in virtual reality. Family archives add a haunting layer of realism. 2D and 3D hand-crafted sets reminiscent of Japanese woodblock prints, evocative character design, and seamless choreography combine with surprising moments of interaction to gently whisk us across the ocean and through the years. 
Randall Okita is a Japanese Canadian artist and filmmaker known for creating work that involves rich visual language and innovative approaches to storytelling. His work has been shown in group and solo exhibitions, awarded internationally, and screened around the world. Recent work includes directing the feature film See for Me (premiering at the Tribeca Film Festival), writing and creating the virtual reality experience The Book of Distance (Sundance, Venice, Tribeca) with the National Film Board of Canada, and showing A Place Between, a solo exhibition of artwork at the Prince Takamado Gallery in Tokyo.