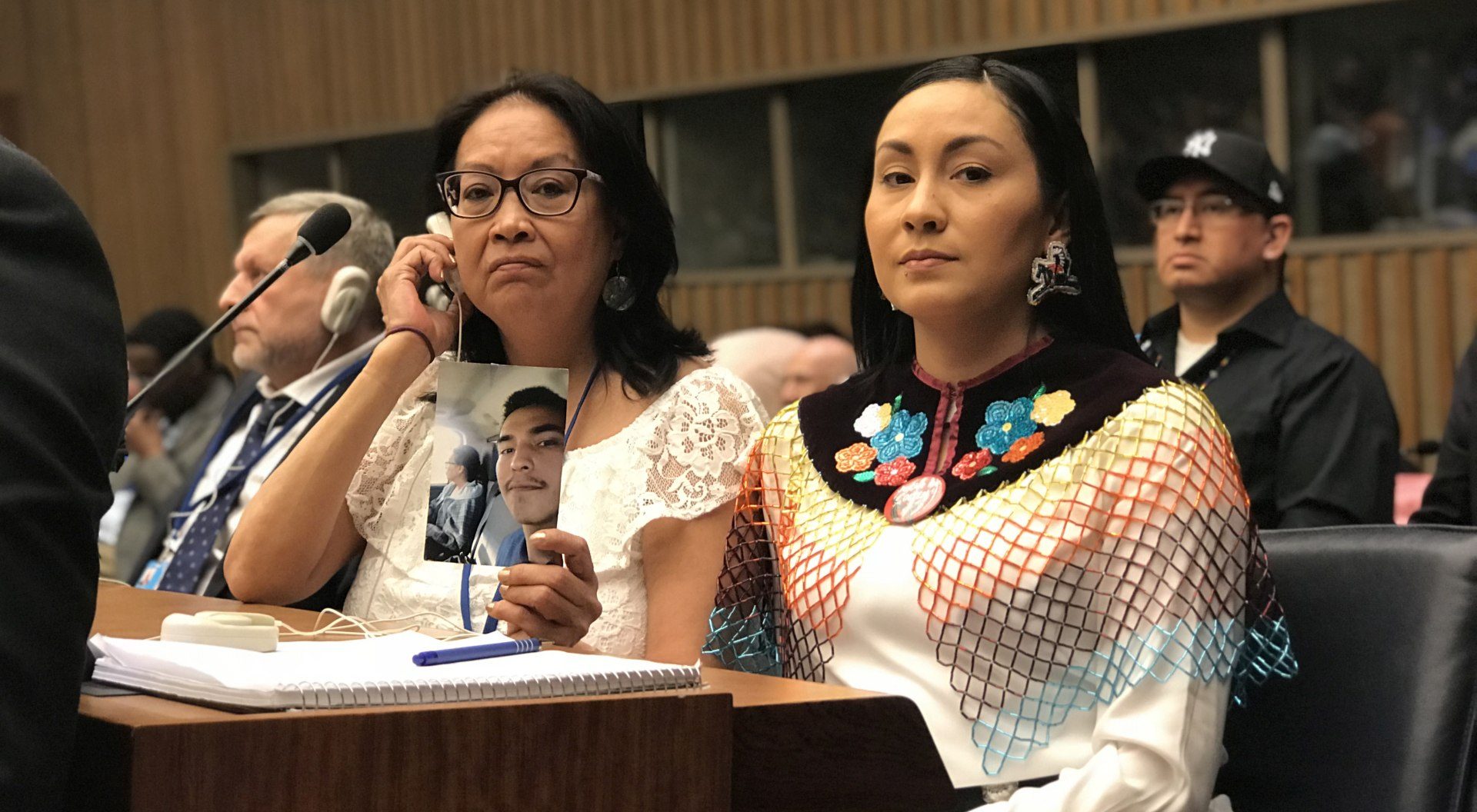 JavaScript Disabled

| 10:00 AM EDT
Photo:  Melissa Kent/CBC Licensing
nîpawistamâsowin: We Will Stand Up | Tasha Hubbard | 2019 | 98 min
Four years ago, a young Cree man named Colten Boushie died from a gunshot to the back of his head after entering Gerald Stanley's rural property with his friends. The jury's subsequent acquittal of Stanley captured international attention and propelled Colten's family to national and international stages in their pursuit of justice. Join us for a screening of the documentary about Colten's death and racism embedded within Canada's legal system, followed by an Elder-led talking circle to bring both Indigenous and non-Indigenous Calgarians together in our shared humanity.
Saturday, Oct. 24, 2020 | Online via Microsoft Teams
10:00 a.m.-12:00 p.m. Virtual documentary screening
12:15 p.m. Talking circle to discuss film
Talking circles are a safe and less formal environment in which each participant can share their thoughts with others. Each person is equal to the others, and listens to and respects the views of each individual. The purpose is to open hearts and minds to understand and connect with each other.
Questions? Contact megan.eichhorn@cjhs.ca
This event is made possible thanks to the generosity and support from Calgary Foundation and the National Film Board of Canada in partnership with Calgary John Howard Society.
For more information, please click here.
Map Unavailable