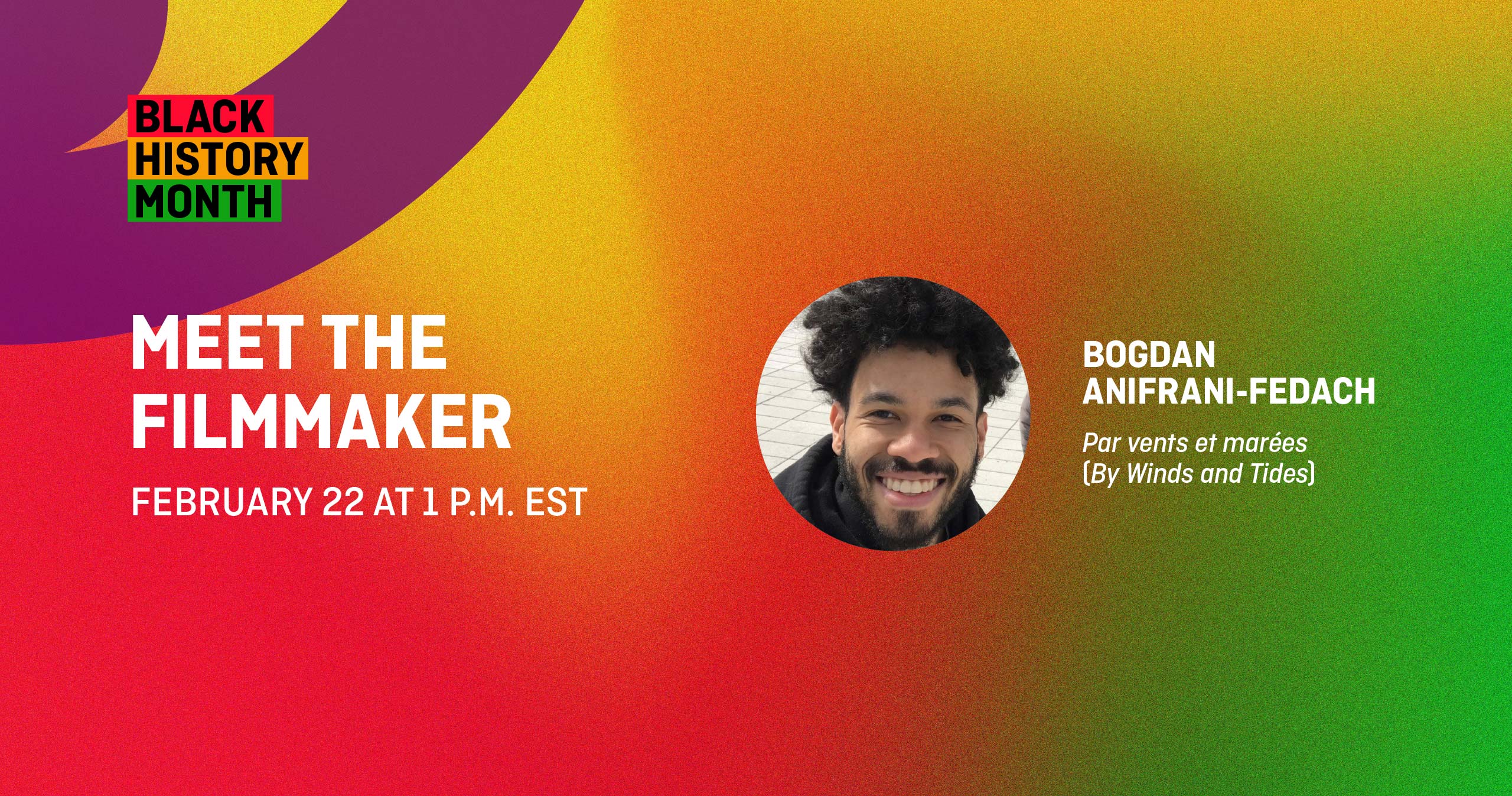 JavaScript Disabled

| 1:00 PM EST
Join us February 22 at 1 p.m. EST for our Black History Month live Q&A with director Bogdan Anifrani-Fedach about his short animated film BY WINDS AND TIDES.
The one-hour discussion will be live streamed on the NFB's YouTube channel. A unique opportunity to interact with the filmmaker. Attendants are encouraged to watch the film online at nfb.ca and then join the Q&A event to ask questions and explore the process of creation, together.
These Q&As will be moderated in English by Osas Eweka-Smith, NFB Publicist and Public Relations Officer, and in French by Magalie Boutin, Interim Co-Director of Equity, Diversity and Inclusion at the NFB.
Watch By Winds and Tides → https://www.nfb.ca/film/alambic-by-winds-and-tides
Subscribe to our YouTube channel → https://www.youtube.com/@nfb
Join our upcoming panels :
Map Unavailable