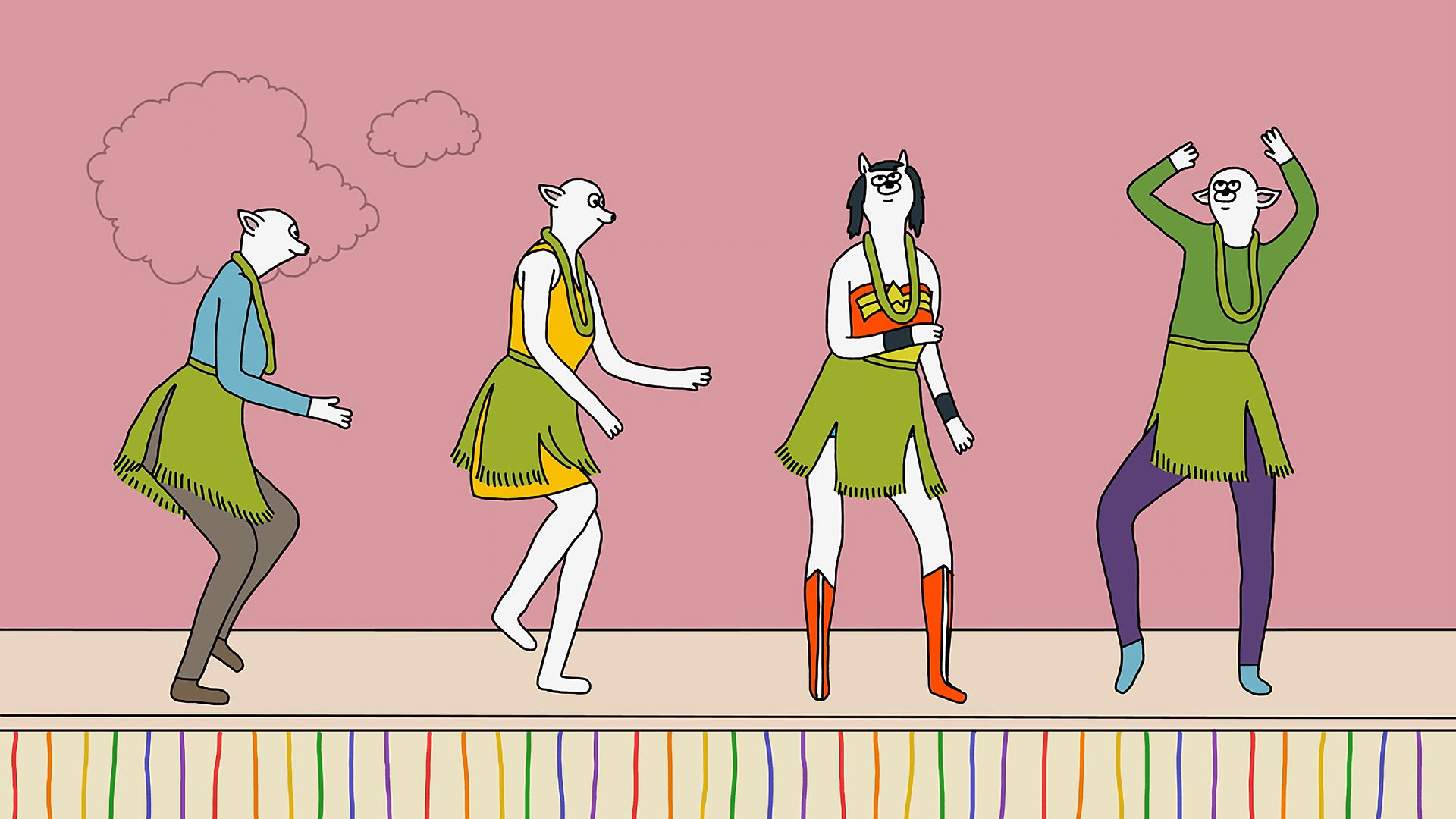 JavaScript Disabled

| 8:00 PM CST
Video Pools Media Arts Centre
100 ARTHUR ST., Winnipeg, Manitoba, R3B 1H3
Diane Obomsawin
First love is an intoxicating experience, but with it can come excruciating awkwardness, unrequited emotions, and confusing issues of identity. In her trademark playful style, Quebec cartoonist and animator Diane Obomsawin, a.k.a. Obom, adapts her latest graphic novel for the screen, using endearing anthropomorphic figures to tell poignant real-life stories of love.
Charlotte, Mathilde, Marie, and Diane reveal the nitty-gritty about their first loves, sharing funny and intimate tales of one-sided infatuation, mutual attraction, erotic moments, and fumbling attempts at sexual expression. For them, sexual awakening comes hand-in-hand with discovering their desire for other women—and a joyful new self-awareness.
Obom's visually whimsical stories deftly weave together these youthful memories, resulting in a powerful and tender work with universal appeal. Evoking all the raw intensity and heart-pounding excitement of falling in love for the very first time, this uplifting film will resonate with lovers everywhere.
For more info, click
here