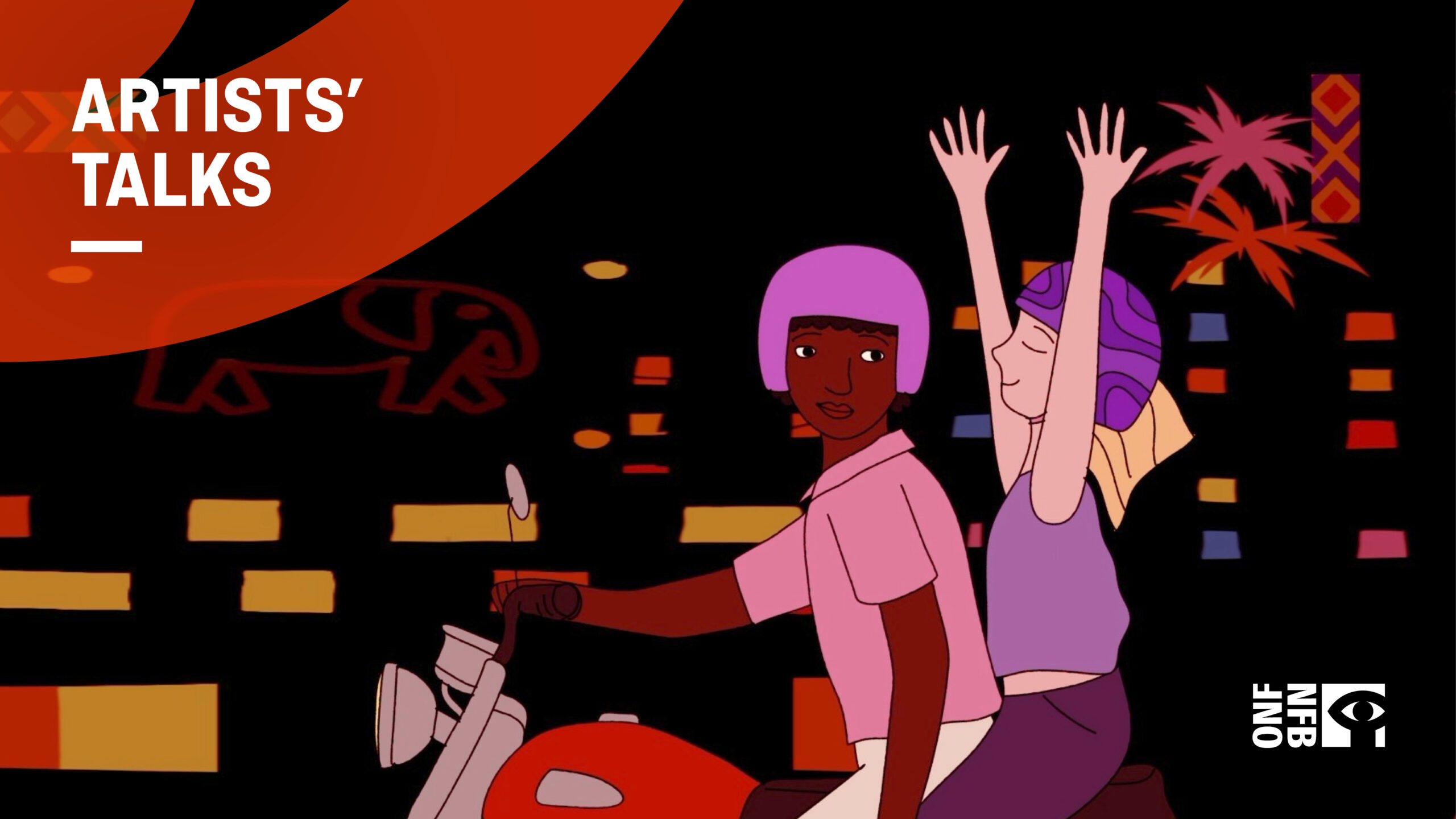 JavaScript Disabled

| 4:00 PM EST
Îlot Balmoral (NFB)
1501, rue de Bleury, Montreal, Quebec, H3A 0H3
The NFB, in partnership with the Sommets du cinéma d'animation, is pleased to invite you to an Artist's Talk with Torill Kove.
Torill is an award-winning Norwegian-Canadian director. Her film The Danish Poet, narrated by Liv Ullmann, won the Oscar® for Best Animated Short in 2006. My Grandmother Ironed the King's Shirts (1999) and Me and My Moulton (2014) were both nominated for an Academy Award®, and Threads (2017) won a Special Prize at the Hiroshima International Animation Festival.
During this event, the filmmaker will discuss the creative process behind her latest animated short, Maybe Elephants, co-produced by Mikrofilm and the NFB. Following on Me and My Moulton, Torill explores another epoch in her family's life. Restless with their seemingly routine lives in Norway, Kove's mother uproots the family and relocates to Nairobi, Kenya. This is a story of that adventure and misadventure, about the long road travelled—sometimes together, sometimes alone, and often without a map.
FREE ADMISSION but RSVP required.  
Please email d.forget@nfb.ca prior to December 6th.