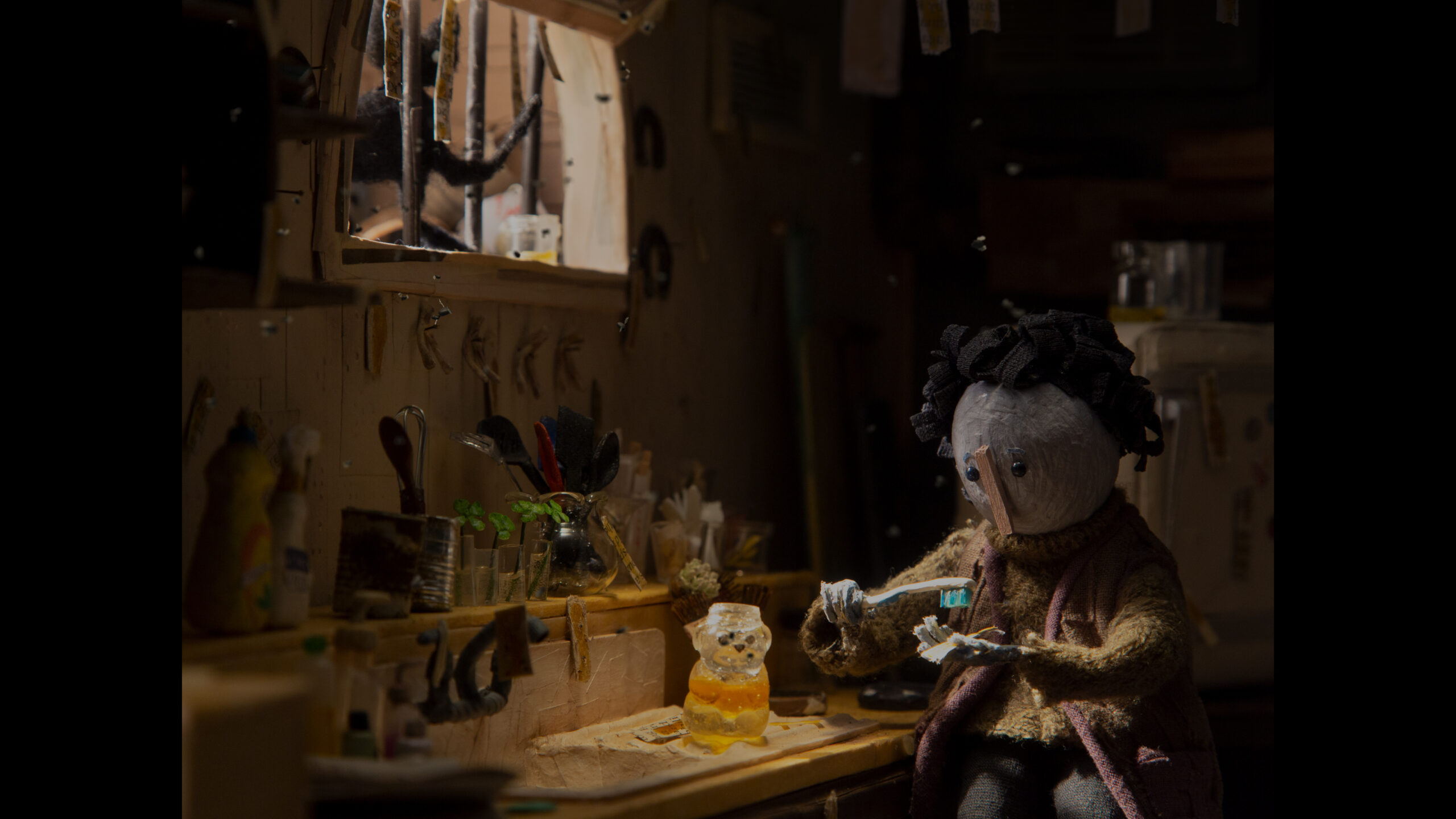 JavaScript Disabled

| 9:00 PM PDT
The Rio Theatre
1660 E Broadway, Vancouver, British Columbia, V5N 1W1
Zeb's Spider  World Premiere at VIFF:  Vancouver  International Film Festival 2022!
Screening before Huesera (Mexico/Peru, 2022, 93 min).
Zeb's Spider | Alicia Eisen and Sophie Jarvis | 2022 | 10 min 
An eight-legged force of fate comes to bear in Alicia Eisen and Sophie Jarvis's new stop-motion film, Zeb's Spider. Inside the safe space of their basement apartment, Zeb fends off the bad luck of the outside world with an assortment of ritualized
behaviours. But even in the most insular existence, destiny can
unexpectedly drop in. What begins as a way of coping with an
uninvited arachnid soon takes on a monstrous life of its own. Spinning darkness and humour into a complex emotional web, Zeb's Spider offers up a crucial lesson: face your fears or they just might eat you alive.
To purchase tickets, please click here.