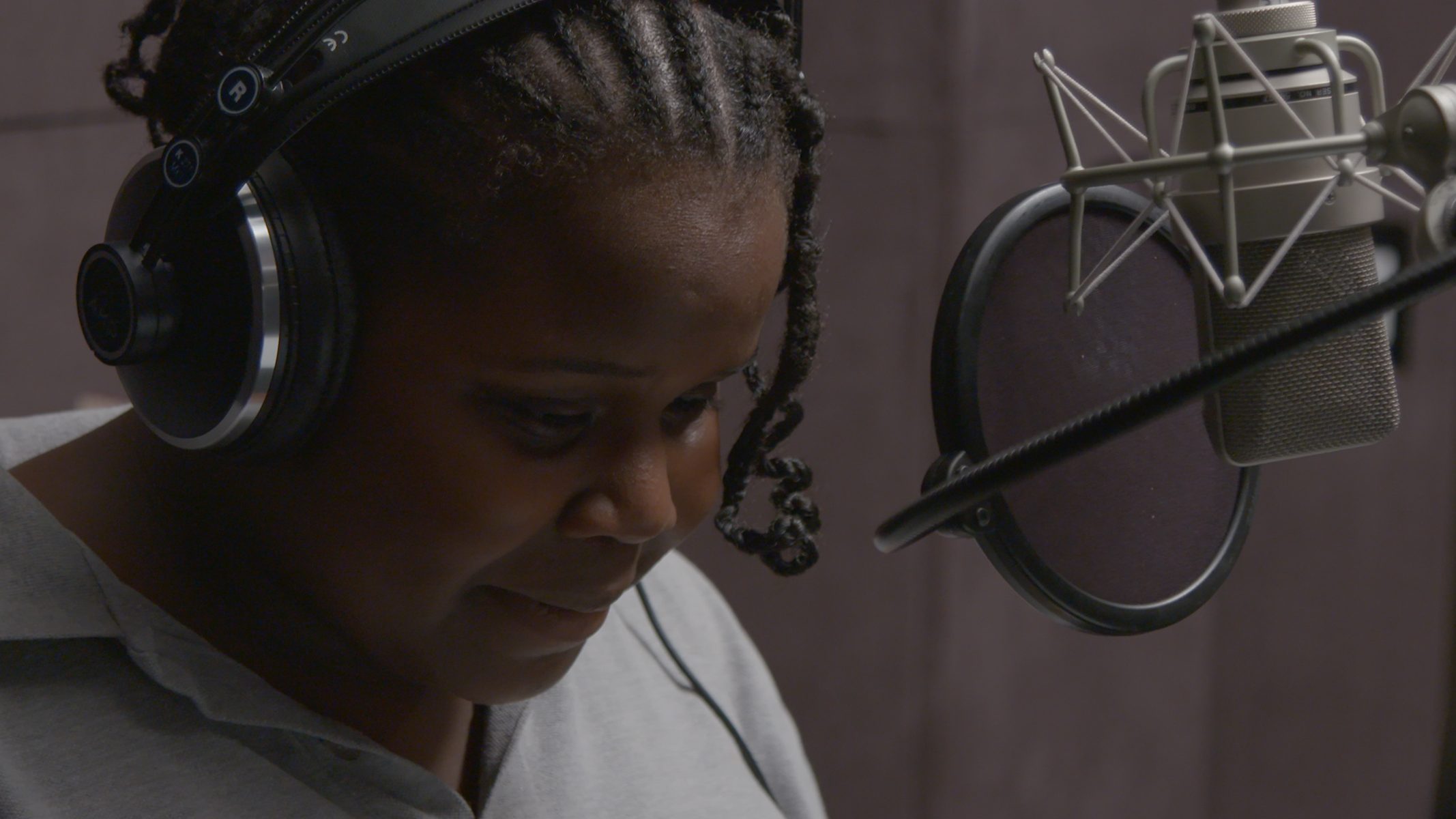 JavaScript Disabled

| 12:00 PM MST
Jasper Municipal Library
500 Robson Street, Jasper, Alberta, T0E 1E0
Unarmed Verses  | Charles Officer | 2016 | 1 h 25 min
In the feature documentary Unarmed Verses, acclaimed filmmaker Charles Officer creates a thoughtful and vivid portrait of a family and a community facing a difficult transition. The largely low-income residents of a rental housing block in Toronto's north-east end are threatened with imposed relocation due to the impending demolition of the place they call home. At the centre of this story is 12-year-old Francine Valentine, a curious and compassionate girl whose astute observations and innate ability to express her thoughts belie her young age.
Francine and her peers are aided through their community's transition by teachers and mentors who show them the power of art and creativity in navigating adversity. From garage reggae jams to the soft jazz emanating behind languid shots of the neighbourhood and its people, from Francine's careful reading of Edgar Allan Poe to the recording studio where the neighbourhood's teenagers learn to lay down their musical tracks, the capacity of art to provide strength and create change is fully realized. As Francine herself says, art is an "escape from reality." Charles Officer builds a powerful bond of trust with this luminous girl, crafting a poignant urban observational film that explores intertwining themes of economic disparity, home, love, and self-esteem.
For more information on the activities at the Jasper Municipal Library, click here.