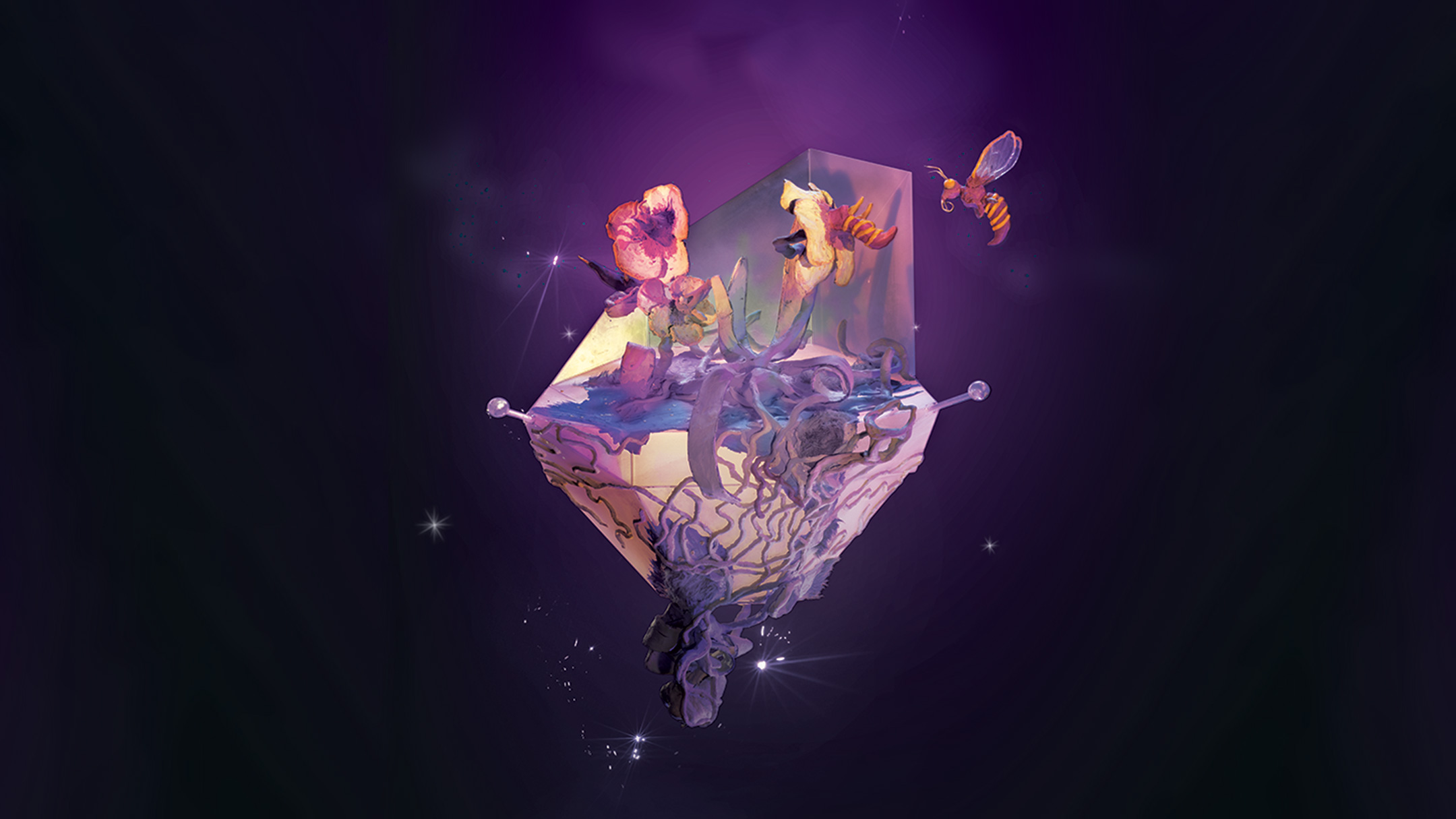 JavaScript Disabled
Satosphère, Société des arts technologiques
1201 St-Laurent Boulevard, Montreal, Quebec, H2X 2S6
Screening of the fulldome version of The Orchid and the Bee as part of the SAT Fest – Best of
From May 3 to 27, Tuesday to Friday at 6:30 PM, 8 PM and 9:30 PM.
The Orchid and the Bee | Frances Adair McKenzie | 2020 | 5 min | Virtual reality
An immersive ode to nature's struggle for existence
Nature is wondrous and clever. As Darwin taught us, those who improvise most effectively prevail. There are species who under threat revert to earlier forms, others who cultivate parasitic relationships with neighbouring beings, while the most inventive ones transform their bodies to mimic and seduce unsuspecting companions. The Orchid and the Bee is an expressionistic VR ode to life's struggle for existence, explored through a chain of genetic love affairs.
For more information and for tickets please click here.