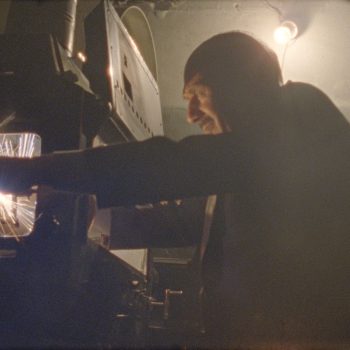 JavaScript Disabled

| 7:00 PM NDT
The Rooms
9 Bonaventure Avenue, St. John's, Newfoundland, A1C 5P9
FRIDAY FILM NIGHT AT THE ROOMS
Join us every Friday for something fabulous! Exhibitions, films, café, and gift shop. Let The Rooms be your date night location, family time-space, or a friends evening out locale!
Admission includes access to all of our exhibitions and a complimentary ticket for a National Film Board of Canada feature film. The Café is also open until 9 pm for dinner or a quick bite before catching the film in the theatre!
Each week will feature a full-length film and/or a short in partnership with The National Film Board of Canada.
The Forbidden Reel | Director, Ariel Nasr | 2019 | 119 min
Driven to create amidst war and chaos, Afghan filmmakers gave birth to an extraordinary national cinema. Driven to destroy, Taliban extremists set out to torch that legacy. Marvelling in the beauty and fragile power of movies, Afghan-Canadian director Ariel Nasr crafts a thrilling and utterly original story of modern Afghanistan.
Limited seats available. To purchase a ticket, please contact Visitor Services at 757-8090.
Restrictions due to COVID 19 will be in place for everyone's safety. Masks Required.  All visitors will be required to show proof of Vaccination to enter The Rooms.
For more information, please click here.