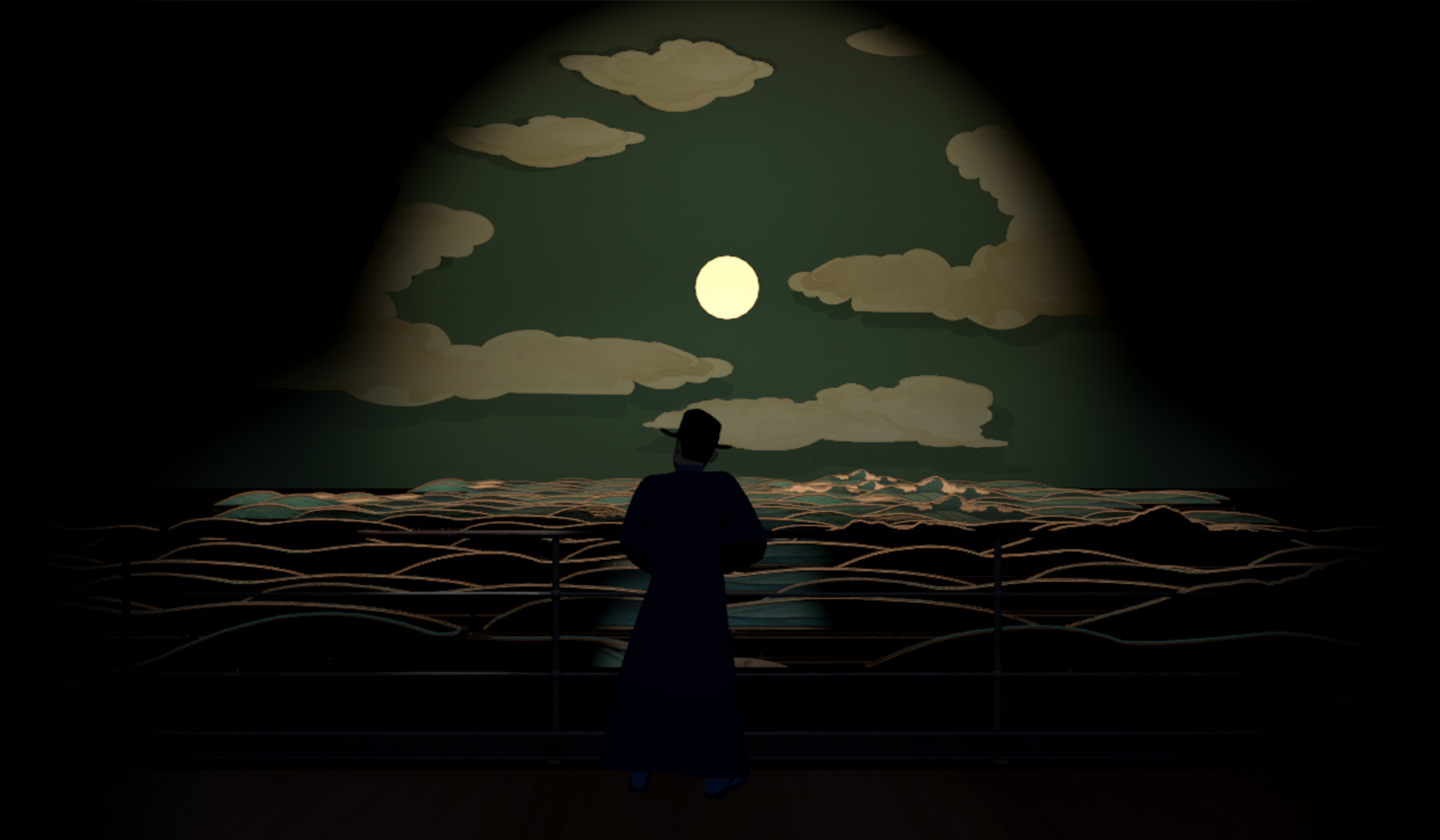 JavaScript Disabled
PHI Centre
315 Saint-Paul Street West, Montreal, Quebec, H2Y 2M3
Experience The Book of Distance as part of the Exhibition Three Movements at the PHI Centre.
The multisensorial works and interactive installations presented in the Three Movements Exhibition tell emotional and transformative contemporary stories. The artists—several of whom are Quebecois (as Alexandra Stréliski, FouKi, Vincent Morisset and Felix & Paul Studios)—integrate the newest and most innovative technologies into their practice. From extended reality (AR, VR, and Mixed Reality) to generative art that responds to movement, through visual theatre, and immersive audio, Three Movements revisits our relationship to storytelling.
Written and created by Randall Okita.
Produced by David Oppenheim (National Film Board of Canada).
Canada, 2020, Virtual Reality, 25 minutes, French/English/Japanese/Korean.
1935. Yonezo Okita left his home in Hiroshima, Japan, and began a new life in Canada. Three generations later, his grandson, artist Randall Okita, leads us on an interactive virtual pilgrimage through the emotional geography of immigration and family to recover what was lost.