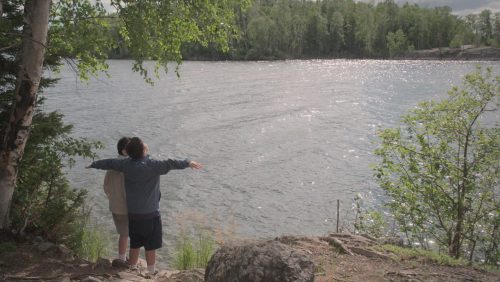 JavaScript Disabled
Brava Theater Center
2781 24th St., San Francisco, California, 94110
SAN FRANCISCO AMERICAN INDIAN FILM FESTIVAL  2019 
WORLD PREMIERE!
Thursday, October 31  | 12:00 PM | Brava Theater
For more information please, click here.
Janine Windolph
2019 | 11 min 17 s
Filmmaker, educator, and community worker Janine Windolph left her Cree community in La Ronge, Saskatchewan, as a child, and for many years wasn't sure she would ever return to the land that held her family's stories and memories.  However, the birth of her two sons led to a powerful desire to reconnect with her homeland and give the boys access to traditional knowledge, kinship, and ways of life, which are rooted in being on the land.  In this layered short film, Janine and her mother, a residential school survivor, take the city-raised boys fishing—a healing process that offers teachings about themselves, their culture and their history.  Through the act of connecting themselves and the children to the land, the women embody resistance, demonstrating how a seemingly simple act can be a form of decolonization and food sovereignty for current and future generations.