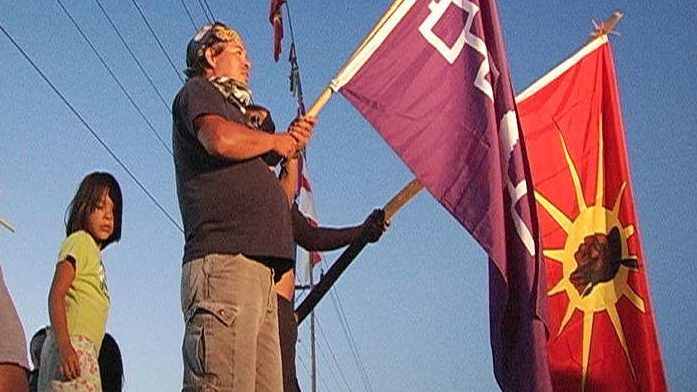 JavaScript Disabled

| 6:00 PM EDT
Niagara Falls Public Library – Victoria Avenue
4848 Victoria Avenue,, Niagara Falls, Ontario, L2E 4C5
Six Miles Deep | Sara Roque | 2009 | 43 min
This  documentary offers a portrait of a group of women who led their community, the largest reserve in Canada, Six Nations of the Grand River Reserve, in an historic blockade to protect their land. On February 28, 2006, members of the Iroquois Confederacy blockaded a highway near Caledonia, Ontario to prevent a housing development on land that falls within their traditional territories. The ensuing confrontation made national headlines for months. Less well-known is the crucial role of the clan mothers of the community who set the rules for conduct. When the community's chiefs ask people to abandon the barricades, it is the clan mothers who overrule them, leading a cultural reawakening in their traditionally matriarchal community.
This event is part of a project with the Canadian Commission for UNESCO, "Let's Talk about Reconciliation" in partnership with the the National Centre for Truth and Reconciliation (NCTR), the National Film Board of Canada (NFB), the Indigenous Matters Committee of the Canadian Federation of Library Associations (CFLA), Library and Archives Canada (LAC) and Wapikoni Mobile.
For more information on the NFB Indigenous cinema on tour, Aabiziigwashi (Wide Awake), click here.
To know more about the activities at the Niagara Falls Public Library, click here.