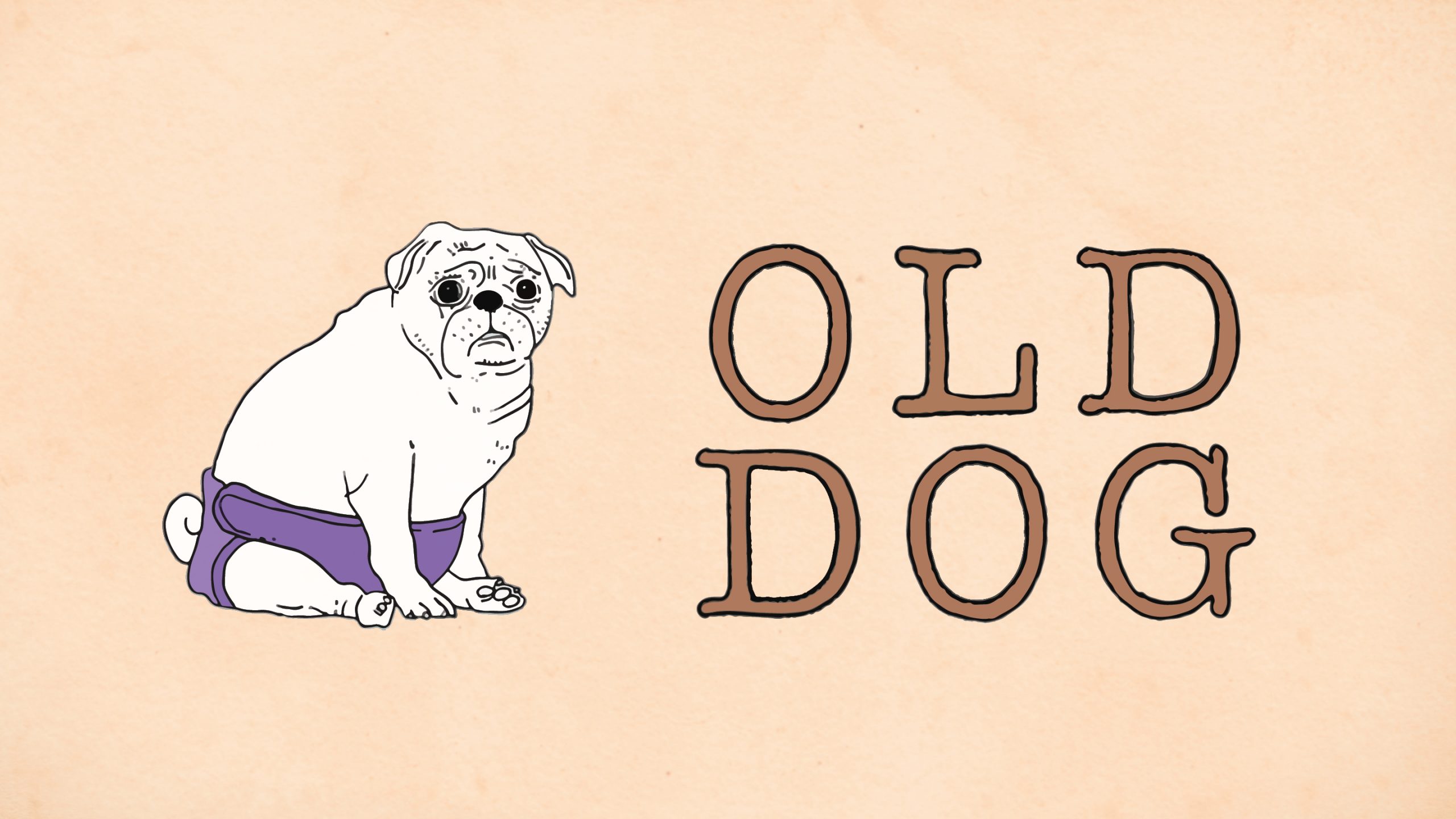 WATCH THE WORLD PREMIERE ONLINE AT THE FIN ATLANTIC INTERNATIONAL FILM FESTIVAL!
Part of the "Canada and the World 2" Shorts Program.
Streaming available exclusively throughout Atlantic Canada from September 17–24.
Ticketholders have 24 hours to watch the program once they start viewing.
To purchase tickets please click here.
Ann Marie Fleming
2020 | 3 min
Henry is getting older. His eyesight isn't what it used to be, his joints ache when he goes for a walk, and sometimes he pees on the carpet.
Writer/director Ann Marie Fleming (Window Horses) makes visible the tender work of caretaking in her new animated short, Old Dog. After losing his best friend, Henry the elderly pug must depend on his owner for help. Love isn't always the stuff of hearts and flowers: sometimes it's brushing matted fur, non-slip socks to keep out the cold, and a purple diaper.
Inspired by the experience of caregivers everywhere, Old Dog's charming animation brings this relationship to life in a series of poignant vignettes. Small things—meals, bath time, and head scratches—offer warmth and support. The longstanding bond of these two souls, grown together over the years, is more than comfort and companionship; it is a love story. Pure and simple.
Map Unavailable