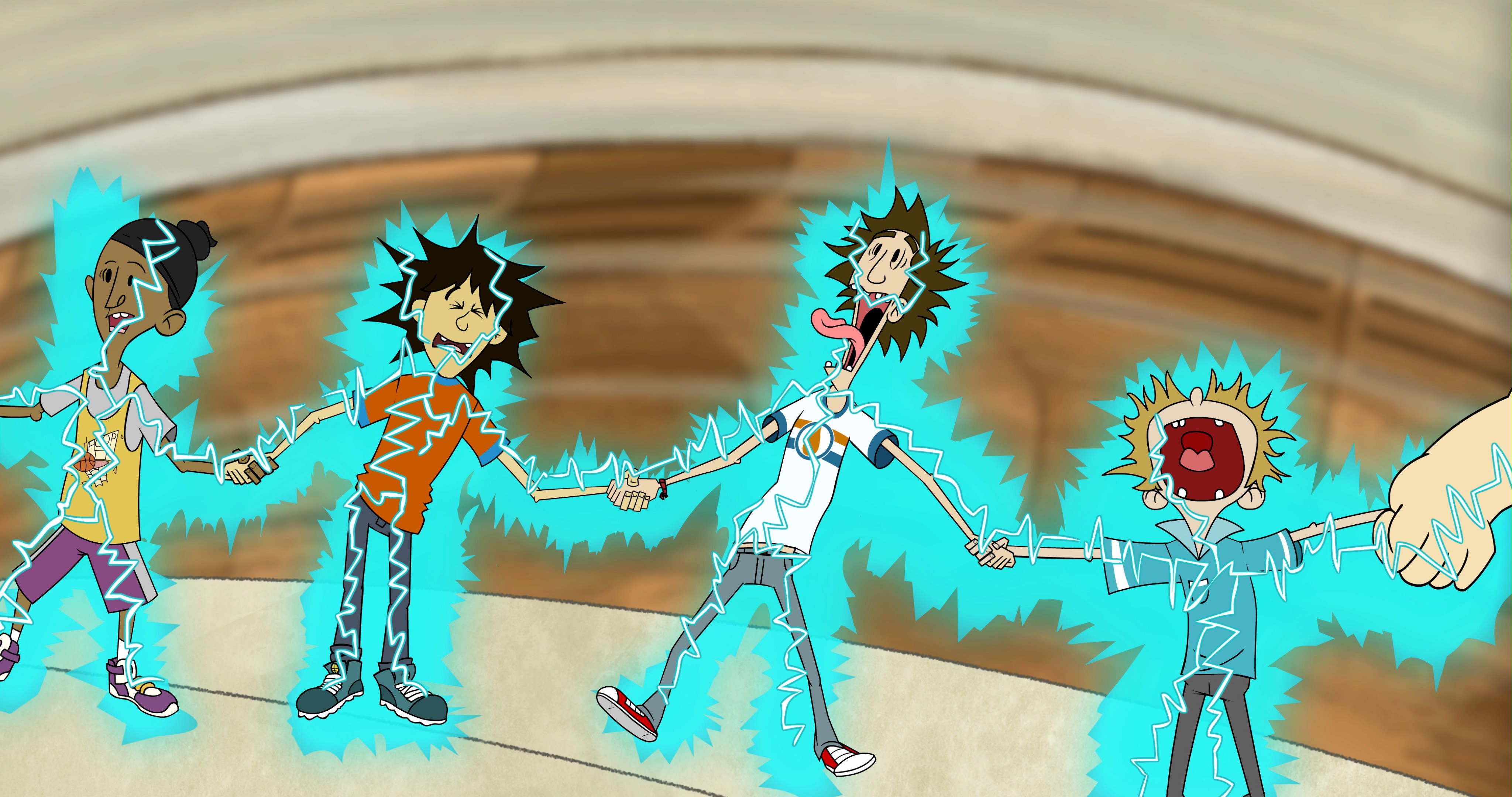 JavaScript Disabled
Scotiabank Theatre Vancouver
900 Burrard St, Vancouver, Vancouver, British Columbia,
THURSDAY, OCTOBER 25 @ 7:00 PM
ANIMAL BEHAVIOUR
 Dealing with what comes naturally isn't easy, especially for animals. In Animal Behaviour, five animals—including a leech who suffers from separation anxiety and a bird with guilt issues—meet regularly to discuss their inner angst in a group therapy session led by Dr. Clement, a canine psychotherapist.
Winner of the Grand Prix at Rio de Janeiro's Anima Mundi festival and the Audience Choice Best Short Film Award at Cinéfest Sudbury, Animal Behaviour marks the return of wife-and-husband team Alison Snowden and David Fine to the NFB.
A SHORT FILM ABOUT TEGAN & SARA
 Created for the 2018 Governor General's Performing Arts Awards, filmmaker Ann Marie Fleming's A Short Film About Tegan & Sara explores the formative days and musical career of Calgary-born identical twins Tegan and Sara Quin. Their remarkable journey over the past 20 years has often intersected with notions of identity—as artists, as individuals, as sisters, as queer women, and as leading activists in the LGBTQ community. Their musical progression parallels and amplifies their commitment to bringing the marginal to the mainstream.
FRIDAY, OCTOBER 26 @ 11:00 PM
SHOP CLASS | Vancouver Premiere
 In this animated short, writer/director Hart Snider takes us back to junior high school in the late '80s for a dark but funny coming-of-age story set in the era of the Walkman, Pac-Man and Wayne Gretzky. Voiced by Vancouver actor Fred Ewanuick (Corner Gas), Shop Class is an honest look at growing up, exploring themes of high-school alienation, old-fashioned gender roles and becoming comfortable in your own skin—through the eyes of a teenager who is no longer a boy but is not quite sure what it means to be a man.
 SUNDAY, OCTOBER 28 @ 10:45 AM
Animation Therapy with David Fine and Alison Snowden Master Class (75 min)
Presented by David Fine, Alison Snowden, and Michael Fukushima, Executive Producer, NFB Animation Studio
Part of the SPARK ANIMATION Conference at ECUAD Reliance Theatre
SUNDAY, OCTOBER 28 @ 3:30 PM
THE ZOO
Inspired by a real bear that once lived in Vancouver's Stanley Park, The Zoo tells the story of a polar bear and a Chinese boy who visits him until they're both in their twilight years. Acclaimed filmmaker Julia Kwan adeptly makes a poignant statement about gentrification and abandonment of the elderly, and leaves us with the notion that perhaps home can be found within. Vancouver audiences who grew up in the city in the '80s and '90s will instantly recognize the references to the Stanley Park Zoo and Chinatown. Kwan drew inspiration for The Zoo from her research for Everything Will Be, her 2014 NFB documentary about Vancouver's Chinatown.