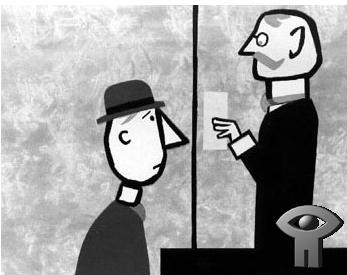 JavaScript Disabled

| 2:00 PM EDT
Théâtre du Lac Brome
9, chemin du Mont-Écho, Lac-Brome, Quebec, J0E 1V0
Free Festival presentation of the following films as part of the Knowlton Film Festival (August 24 to 28, 2022):
My Financial Career | Gerald Potterton | 1962| 6 min
An animated film based on Stephen Leacock's witty account of a young man's first brush with banking. When he tries to make his deposit, he is so intimidated by the institution that nothing he says comes out right.
Caprice de Noël (sans paroles) – Christmas Cracker (without words) | Grant Munro , Norman McLaren, Jeff Hale et Gerald Potterton | 1963 | 9 min
Opening the film Rainbow Boys.
This short animation consists of three segments that take a playful look at Christmas: a rendition of "Jingle Bells" in which paper cut-out figures dance, a dime-store rodeo of tin toys, and a story of decorating the perfect Christmas tree. This holiday film received many awards and an Oscar nomination.
For more information, please click here.