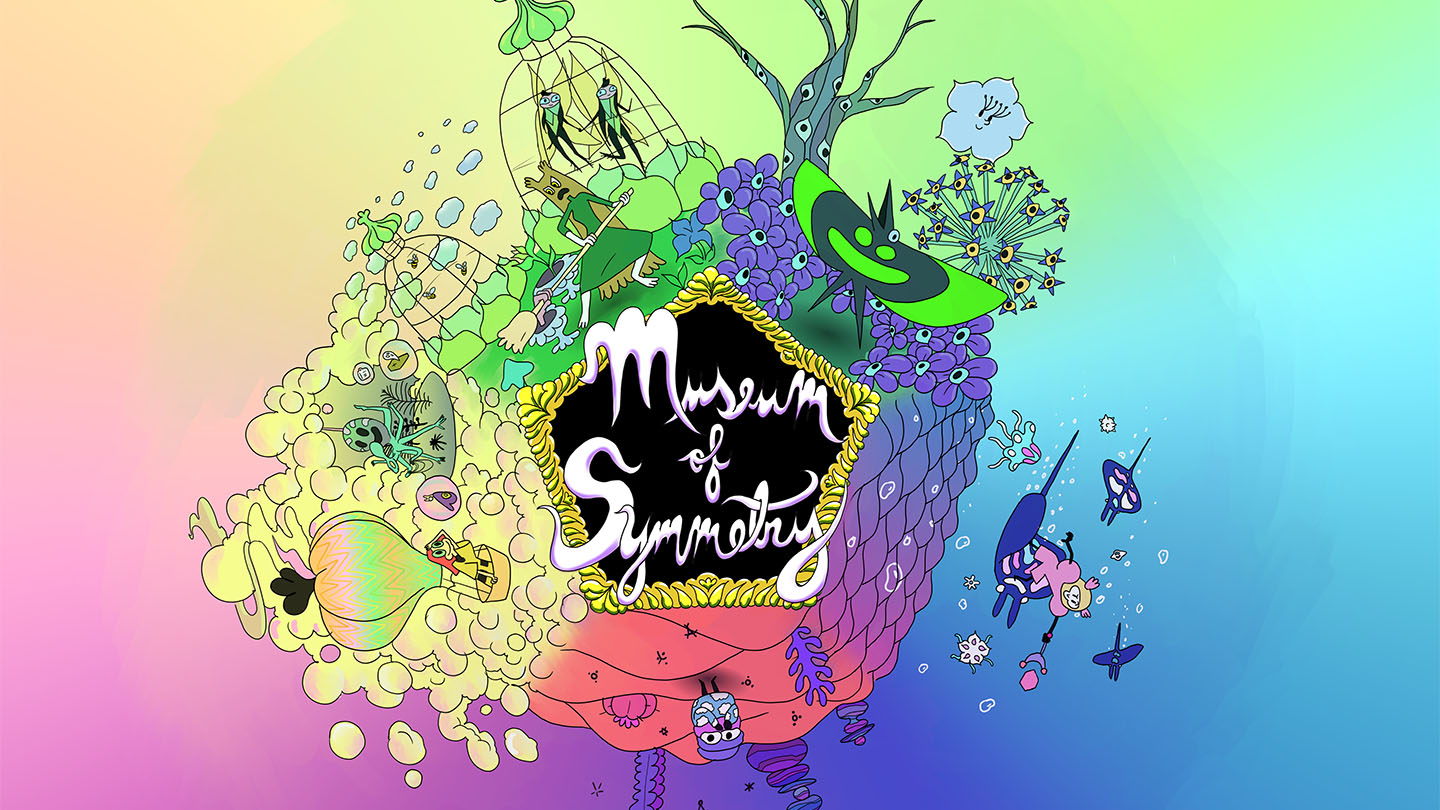 JavaScript Disabled
Pavillion J.W. McConnell Bldg Montreal, QC
1400 Maisonneuve Blvd W, Montreal, Quebec, H3G 1M8
Paloma Dawkins 
2018 | 20 min
Virtual Reality
To purchase tickets, click here.
"There are no rules here. Just enjoy!"
Part invitation, part dare, an impish game mistress welcomes you into a delightfully disorienting pleasure dome inspired by geometry and nature—and wired with infectious dance beats. What happens next feels like swimming through poetic rainbow juice.
An absurdist mind-and-body romp through the highest clouds to the ocean deep, Museum of Symmetry is the explosive feel-good alter-universe of cartoonist and animator Paloma Dawkins, produced by the National Film Board of Canada and brought to life by pioneer VR studio Casa Rara. A room-scale VR metaphor for life, it takes the player through landscapes of earth, fire, wind and water, where vivacious 2D characters live in a 3D playground. Museum of Symmetry disrupts conventional game storytelling to create an unexpected pleasure-positive trip in VR as never experienced before.