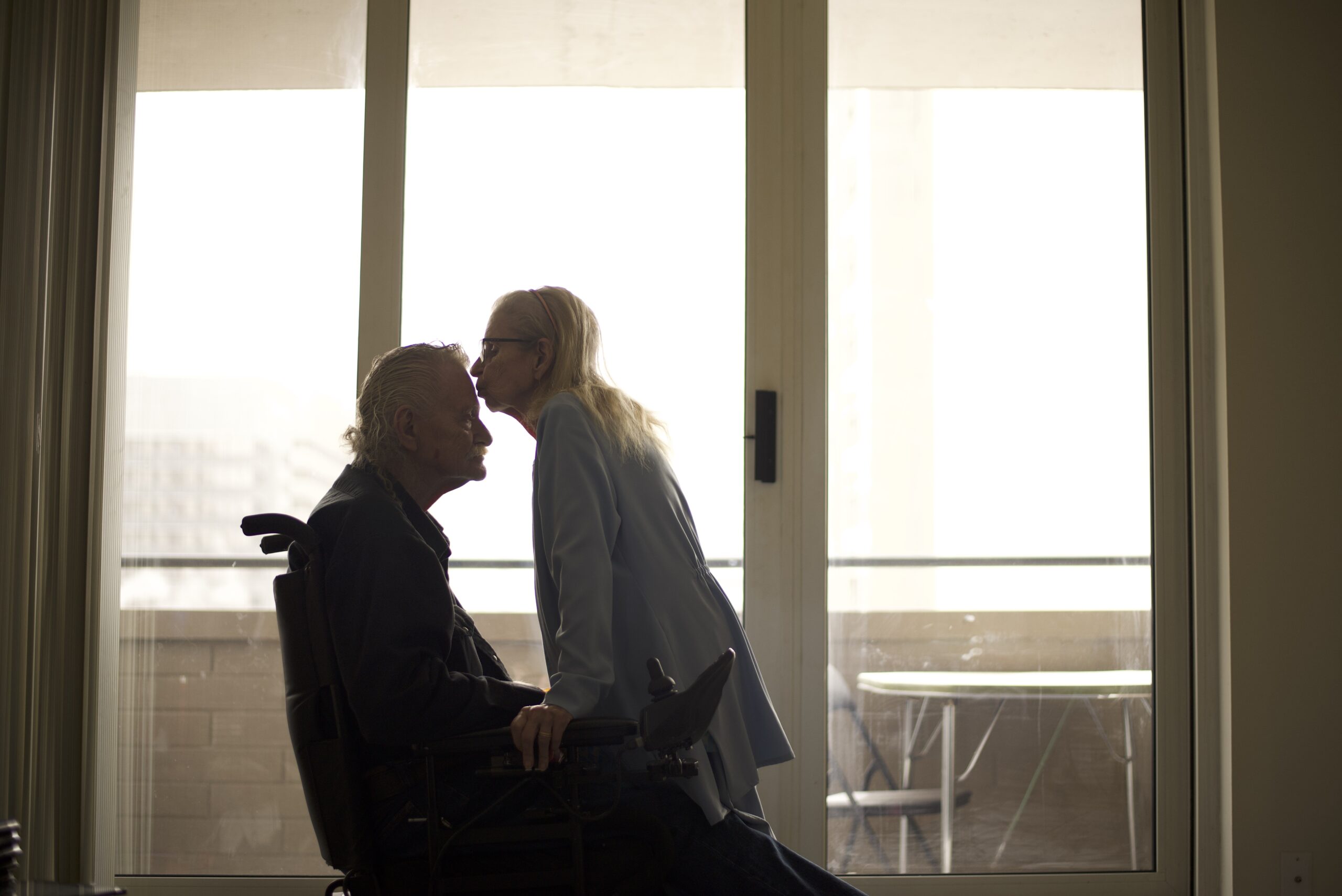 JavaScript Disabled
National Park of Kouchibouguac
National 186, NB-117, Kouchibouguac, New Brunswick, E4X 1V2
Free public screenings of the following films as part of the open-air cinema evenings at the National Park of Kouchibouguac:
LIAISON MANQUÉE (MISSED CONNECTION) | Tabitha Fisher  | 2011 | 1 min 25 | No words
In this animated short, a delusional young man spots the girl of his dreams in his favourite café and weaves a self-indulgent fantasy story of their imagined life together. Missed Connection examines our universal desire to connect in a world of beautiful strangers.
L'AMOUR, DERNIER CHAPITRE  (LOVE: THE LAST CHAPTER) | Dominique Keller | 2021 | 78 min | Original English version, French subtitles
On the outside, it looks like any ordinary seniors' facility. But on the inside, a series of remarkable love stories is unfolding. With startlingly intimate access, director Dominique Keller follows three different couples as they navigate the delights and challenges of late-in-life romance. Following the daily routines in the facility, Keller peers into the kingdom of old age and brings each couple's journey into tender focus. Despite health concerns, mobility issues, and interference from concerned families, the need for intimate connection and closeness remains steadfast. Quietly observational, Love: The Last Chapter builds fully embodied portraits of each individual in all of their indelible humanity.