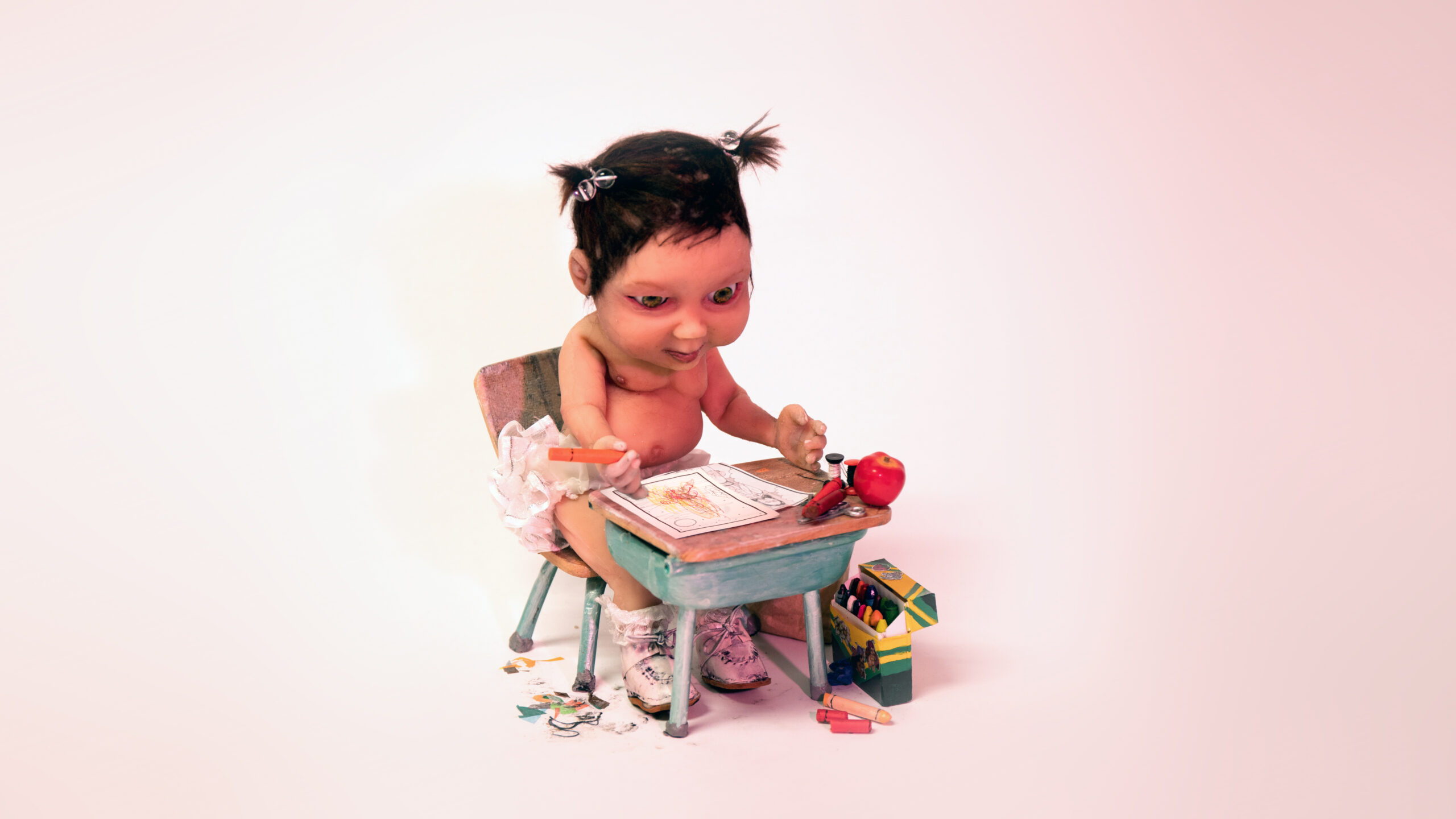 JavaScript Disabled
The Annex
823 Seymour St., Vancouver, British Columbia, V6B 3L4
Paid ticketing event. 
Meneath: The Hidden Island of Ethics at Vancouver International Film Festival In-Cinema and Online Screenings!

Watch online or attend in-person screenings on Saturday, October 9 at 6:30pm and Sunday, October 10 at 4pm PST.
Some online screenings only available for residents of BC, please check the VIFF website for more details.
Terril Calder | 2021| 19 min 22 s
Meneath: The Hidden Island of Ethics dives deeply into the innate contrast between the Seven Deadly Sins (Lust, Gluttony, Greed, Sloth, Wrath, Pride and Envy) and the Seven Sacred Teachings (Love, Respect, Wisdom, Courage, Truth, Honesty and Humility), as embodied in the life of a precocious Métis baby. Brought to life by Terril Calder's darkly beautiful stop-motion animation, her inner turmoil of abuse is laid bare with unflinching honesty. Convinced she's soiled and destined for Hell, Baby Girl receives teachings that fill her with strength and pride, and affirm a path towards healing. Calder's tour-de-force unearths a hauntingly familiar yet hopeful world that illuminates the bias of colonial systems.