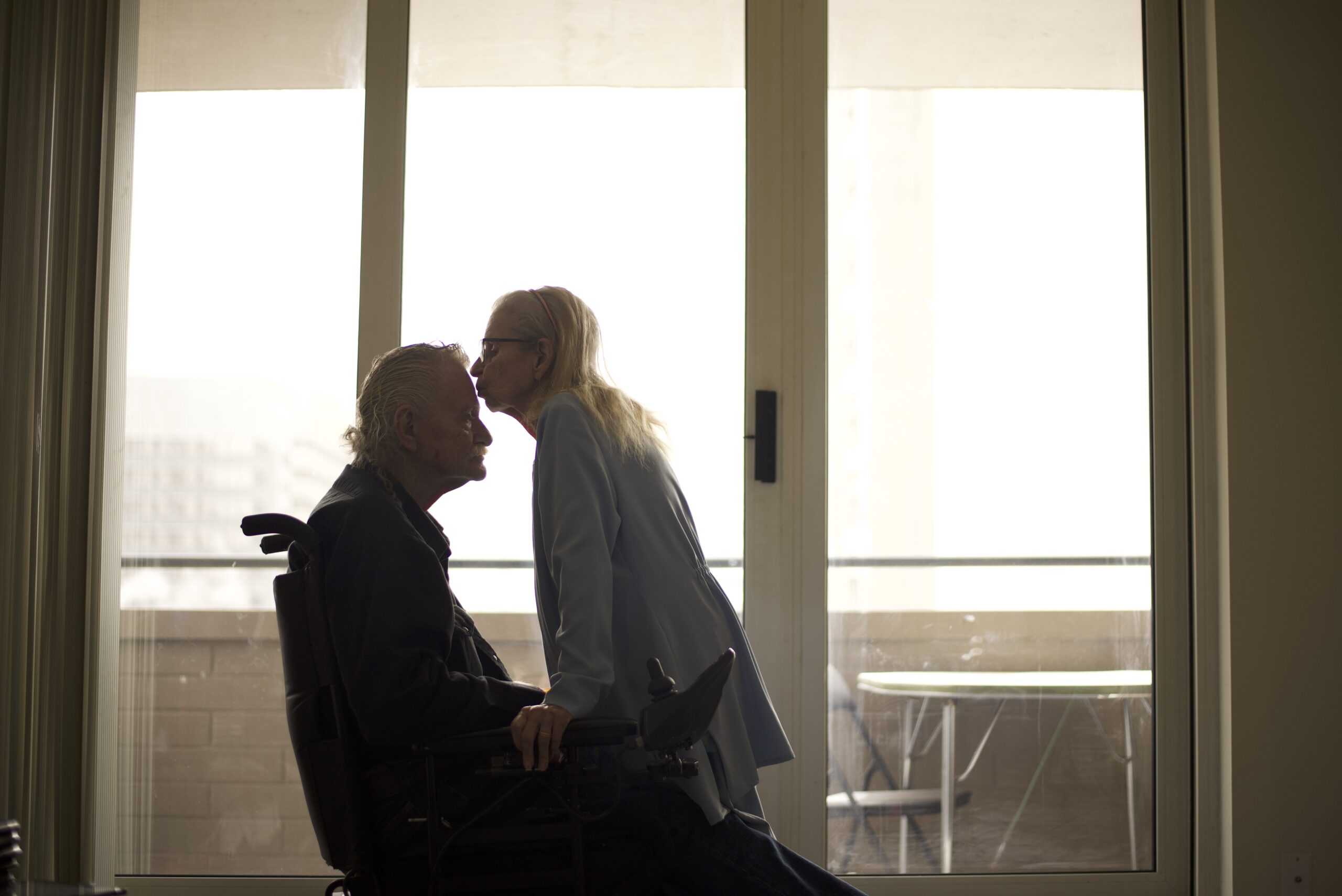 2021 CUFF.docs Film Festival
(Presented by Calgary Underground Film Festival)
November 24, 2021 – November 28, 2021
Opening Night In-Person Screening:
Wednesday, November 24 at 7 p.m.
(Globe Cinema – 617 8 Ave SW, Calgary, Alberta, T2P 1H1)
Followed by a Q&A with the filmmaker.
Stream on Demand:
November 25 – November 28
LOVE:  THE LAST CHAPTER | Dominique Keller | 2021 | 78 min
Inside a seniors' facility, director Dominique Keller follows three couples as they navigate the complexities of late-in-life relationships. Revealing the importance of intimate connections, this observational film builds fully embodied portraits of each individual in all of their indelible humanity.
Map Unavailable