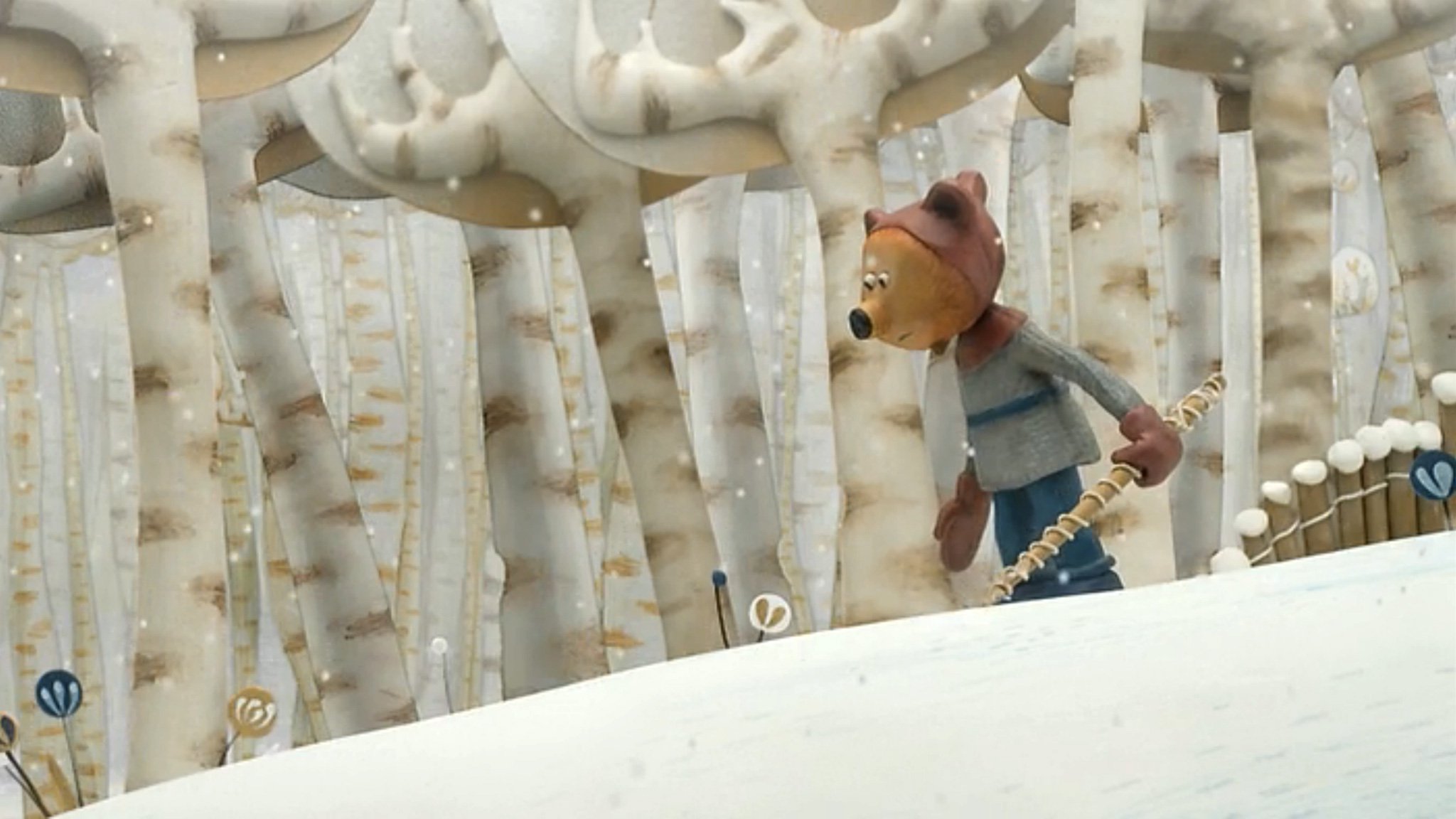 JavaScript Disabled
Lower Sid Williams Theatre
442 Cliffe Ave., Courtenay, British Columbia, V9N 2J2
Paid ticketing event. 
WORLD COMMUNITY FILM FESTIVAL 2020!
Saturday, February 1,  2020 | 1:00 PM
To buy tickets please, click here.
Pierre-Luc Granjon 

& Pascal Le Nôtre


2007

 | 

27 min
In this short puppet animation we meet Léon, an 8-year-old adopted bear suffering from an identity crisis. The distraught cub runs away from home in wintertime and embarks on many adventures. He stands up to an ogre and saves a princess from ending up in a pea stew. His courage eventually leads him back to his parents, who work as beekeepers. Pure, tender and as sweet as honey, this is a delightful tale.