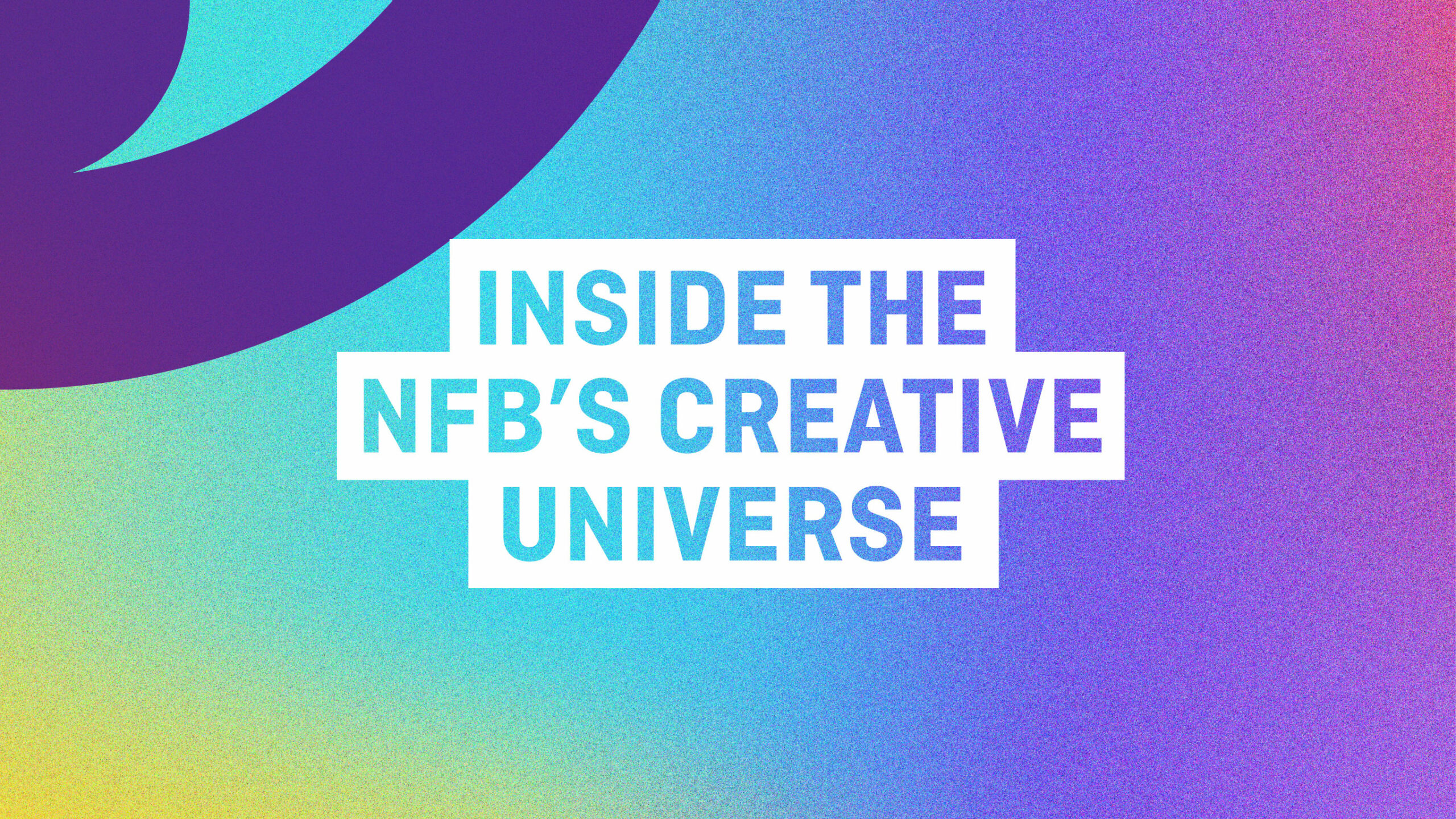 Inside the NFB's Creative Universe
JavaScript Disabled

| 10:00 AM EDT
National Film Board of Canada
1500 Rue Balmoral, Montreal, Quebec, H3A 2H7
As part of the Journées de la culture
Inside the NFB's Creative Universe
Don't miss the very first public event hosted by the NFB at its new Montreal headquarters in Îlot Balmoral, next to Place des Festivals!
Our new HQ is dedicated to creativity and sharing ideas, and it's located right in the heart of downtown MTL. You can come by and visit areas that will be open to the public on October 1: the NFB Space and the Alanis Obomsawin Theatre.
Dive into the NFB's creative universe and enjoy a range of exclusive activities, including a rare opportunity to take a selfie with a real Oscar®!
Continuous activities from 10 a.m. to 4 p.m., Saturday, October 1
In the NFB Space:
Learn how an animated film is made, with Jean-François Lévesque, director of I, Barnabé, featuring an up-close look at the sets for this film.
Experience the virtual reality projects The Orchid and the Bee, by Frances Adair Mckenzie, and Biidaaban: First Light, by Lisa Jackson, Mathew Borrett, Jam3 and the NFB.
Take a picture with a real Oscar® statuette.
Buy NFB films and stock up on merch.
In the Alanis Obomsawin Theatre:
Watch a fantastic lineup of documentary and animated films in our magnificent new state-of-the-art theatre. Each program runs 30 minutes, with both English and French screenings available.
Film Schedule:
10 :15 – PROGRAM 1
Ice Breakers / La ligue oubliée
Sandamini Rankaduwa, 2020
Moi, Barnabé / I, Barnabé
Jean-François Lévesque, 2020
11 :00 – PROGRAM 2
True North E1 – The Roots & The Rise / Direction nord Ép.1 – Des racines jusqu'au sommet
Ryan Sighoo, 2018
Mauvaises herbes / Bad Seeds
Claude Cloutier, 2020
11 :45 – PROGRAM 3
In the Garden on the Farm / Un Jardin à la ferme
Kristin Catherwood, 2020
A Sea Turtle Story / Une histoire de tortues
Kathy Shultz, 2012
Hand Line Cod / Une main. Une ligne. Un poisson
Justin Simms, 2016
12 :30 – PROGRAM 4
Forces tranquilles / Quiet Forces
Sophie Dupuis, 2015
Git Gob / Git Gob
Philip Eddolls, 2009
Pas de deux / Pas de deux
Norman McLaren, 1969
13 :15 – PROGRAM 5
Ramaillages Ép. 4 – Braises / Ramaillages (Gatherings) E4 – Embers
Moïse Marcoux-Chabot, 2020
14 :00 – PROGRAM 6
Le bonheur de Lucien / Lucien's Hapiness
Nathalie Hébert, 2019
Hothouse 8 – Meltdown / Hothouse 8 – La fonte
Carrie Montbourquette, 2012
Auto Portraits / Carface
Claude Cloutier, 2015
14:45 – PROGRAM 7
Five@50 Series :
Handmade Mountain / Statut matrimonial
Michèle Pearson Clarke, 2019
Woman Dress / Woman Dress
Thirza Cuthand, 2019
The Bassinet / Le berceau
Tiffany Hsiung, 2019
The Hook Up / Aventures d'un soir
Michael V. Smith, 2019
Reviving the Roost / Retour au Roost
Vivek Shraya, 2019
15:30 – PROGRAM 8
Mobilize/Mobiliser
Caroline Monnet, 2015
Threads / Rubans
Torill Kove, 2017
Moi, Barnabé / I, Barnabé
Jean-François Lévesque, 2020
Practical info:
Address: 1500 Rue Balmoral, next to Place des Festivals (Place-des-Arts metro station).
This event is fully accessible by people with mobility impairments.
Free wi-fi access available.