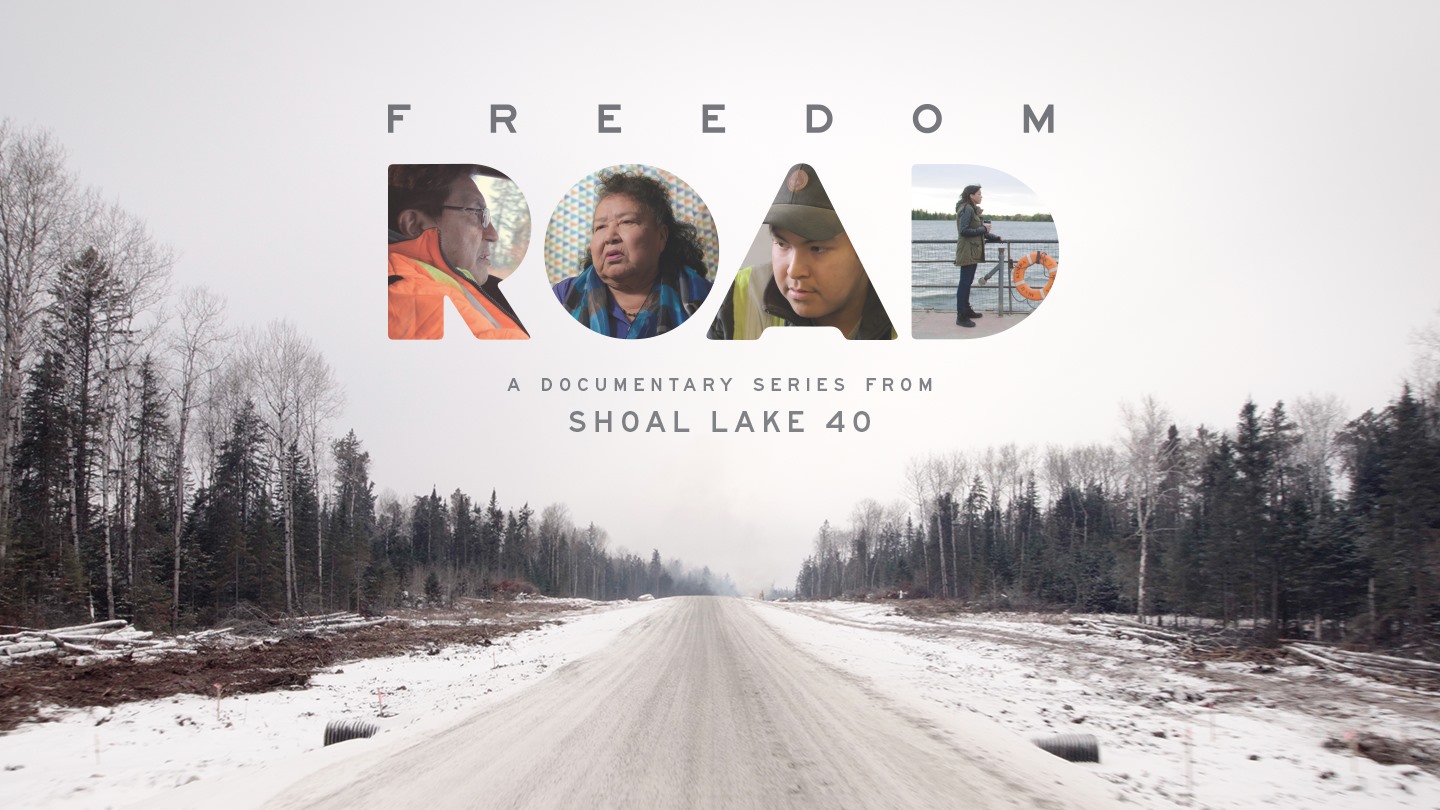 JavaScript Disabled

| 12:00 PM EDT
We are thrilled to present the National Film Board of Canada's Freedom Road as part of Red River College's second annual Truth and Reconciliation Week. We invite you to watch this documentary series and then register for the live Freedom Road panel discussion over WebEx to close the week.
Access this exclusive screening with the password below. Feel free to share the password, the more the merrier!
Panelists:
– Angelina McLeod, Film Director and SL40 Band Council Member (Education Portfolio)
– Daryl Redsky, film participant, SL40 community member and lead on the Freedom Road initiative, founding member Kenora Bear Clan Patrol
– Alicia Smith, NFB Producer
Register for live panel discussion, please click here.
Freedom Road is a five-part documentary series that tells the inspiring story of Shoal Lake 40 Anishinaabe First Nation and their battle to build a road, after their community was forcibly relocated and cut off from the mainland over 100 years ago, so that water could be diverted to the city of Winnipeg. Director and Shoal Lake 40 member Angelina McLeod uses an innovative, community-driven approach to storytelling that highlights the community's dignity, strength and perseverance, as they take back control of their narrative and their future in the process of building Freedom Road.
TRUTH AND RECONCILIATION WEEK:
You will be guided through an exploration of local Indigenous cultures, histories, themes, and issues to help you deepen your understanding of Truth and Reconciliation and respectful cultural awareness. All are welcome to participate in special events and join the conversation.
This an important week as Wednesday, Sept 30 is Orange Shirt Day: Every Child Matters, and Sunday, Oct 4 is Missing and Murdered Indigenous Women and Girls Awareness Day.
We hope you will walk with us.
For more about TRC Week events, please visit here.
Map Unavailable