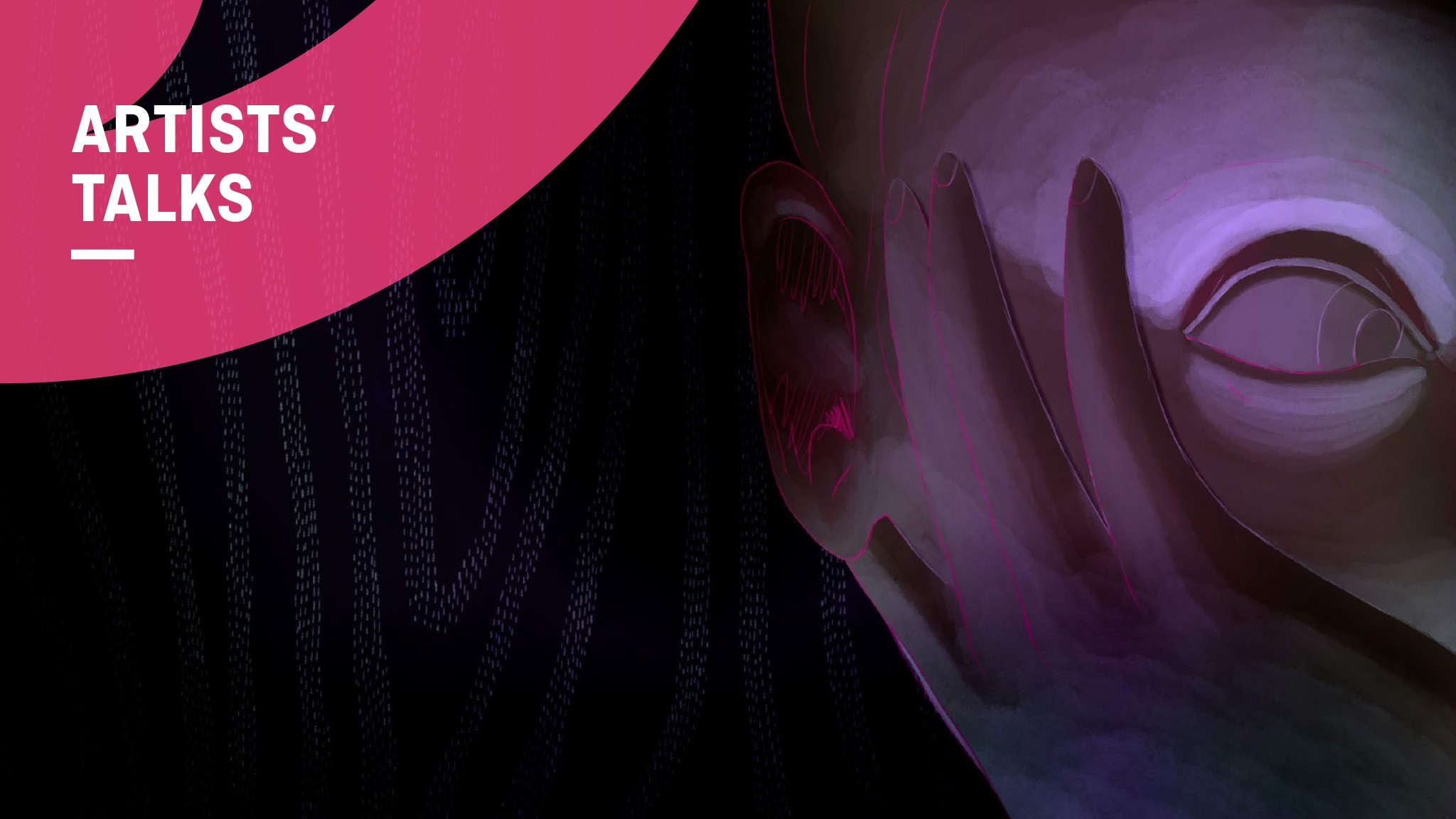 JavaScript Disabled

| 4:00 PM EDT
ARTIST'S TALK – DANIEL GRAY | FREE ONLINE EVENT on the Facebook page of les Sommets du cinéma d'animation.   
The 𝗡𝗙𝗕, in partnership with the 𝐒𝐨𝐦𝐦𝐞𝐭𝐬 𝐝𝐮 𝐜𝐢𝐧é𝐦𝐚 𝐝'𝐚𝐧𝐢𝐦𝐚𝐭𝐢𝐨𝐧, is pleased to invite you to an artist's talk with internationally recognised UK-born filmmaker 𝗗𝗮𝗻𝗶𝗲𝗹 𝗚𝗿𝗮𝘆 (𝙩.𝙤.𝙢., 2006 ; 𝙩𝙚𝙚𝙩𝙝, 2015).
In conversation with NFB producer Maral Mohammadian, Daniel will show and tell about his most recent film, 𝙃𝙄𝘿𝙀, a dark and surreal story about two brothers playing hide and seek; one of them finds the perfect hiding spot… and never comes out. Using a sparse soundtrack and visual design that shifts from bright and spacious simplicity to opaque fragments, 𝙃𝙄𝘿𝙀 tells a prescient story about family, social anxiety and isolation in a world that is increasingly disjointed and unrecognizable.
This talk will be held in English.
𝙃𝙄𝘿𝙀 is a co-production between La 𝗖𝗲𝗹𝗹𝘂𝗹𝗲 𝗣𝗿𝗼𝗱𝘂𝗰𝘁𝗶𝗼𝗻𝘀, 𝗖𝗨𝗕 𝗔𝗻𝗶𝗺𝗮𝘁𝗶𝗼𝗻 𝗦𝘁𝘂𝗱𝗶𝗼, and the 𝗡𝗮𝘁𝗶𝗼𝗻𝗮𝗹 𝗙𝗶𝗹𝗺 𝗕𝗼𝗮𝗿𝗱 𝗼𝗳 𝗖𝗮𝗻𝗮𝗱𝗮 (𝗡𝗙𝗕)
Map Unavailable