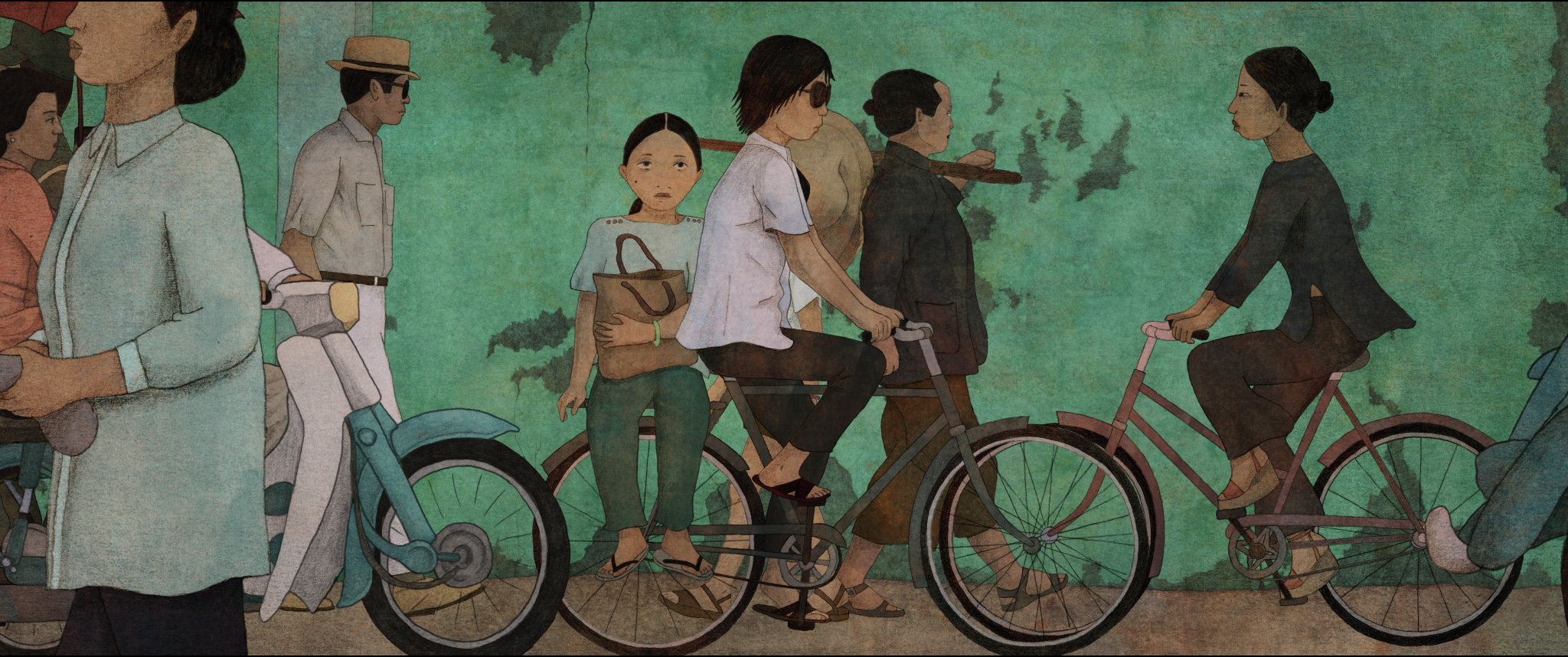 JavaScript Disabled

| 8:00 PM EDT
Maison de la culture Notre-Dame-de-Grâce – Monkland
6400 Monkland Ave., Montreal, Quebec, H4B 1H3
Screening of the animated short Flowing Home (Comme un fleuve – French version) and Blue Neon Dance show, as part of the Vietnamese Cultural Weeks presented in collaboration with the Vietnamese Cultural Center, the National Film Board of Canada and Maison de la culture Notre-Dame-de-Grâce – Monkland.
Flowing Home | Sandra Desmazières | 2021 | 15 min.
Two sisters grow up in Vietnam and are separated by the war between North and South. After the fall of Saigon in 1975, Thao, in her teens, must leave the country with her uncle. Her sister Sao Maï, only a little older, remains with their parents, hoping they will soon be reunited. But their separation will last nearly 20 years, and the letters they exchange are their only way to connect and relieve their loneliness. Thao and Sao Maï write about their everyday lives, their memories, the war, and its ghosts.
For more information, please click here.   
To reserve tickets ($2 fee), please click here.