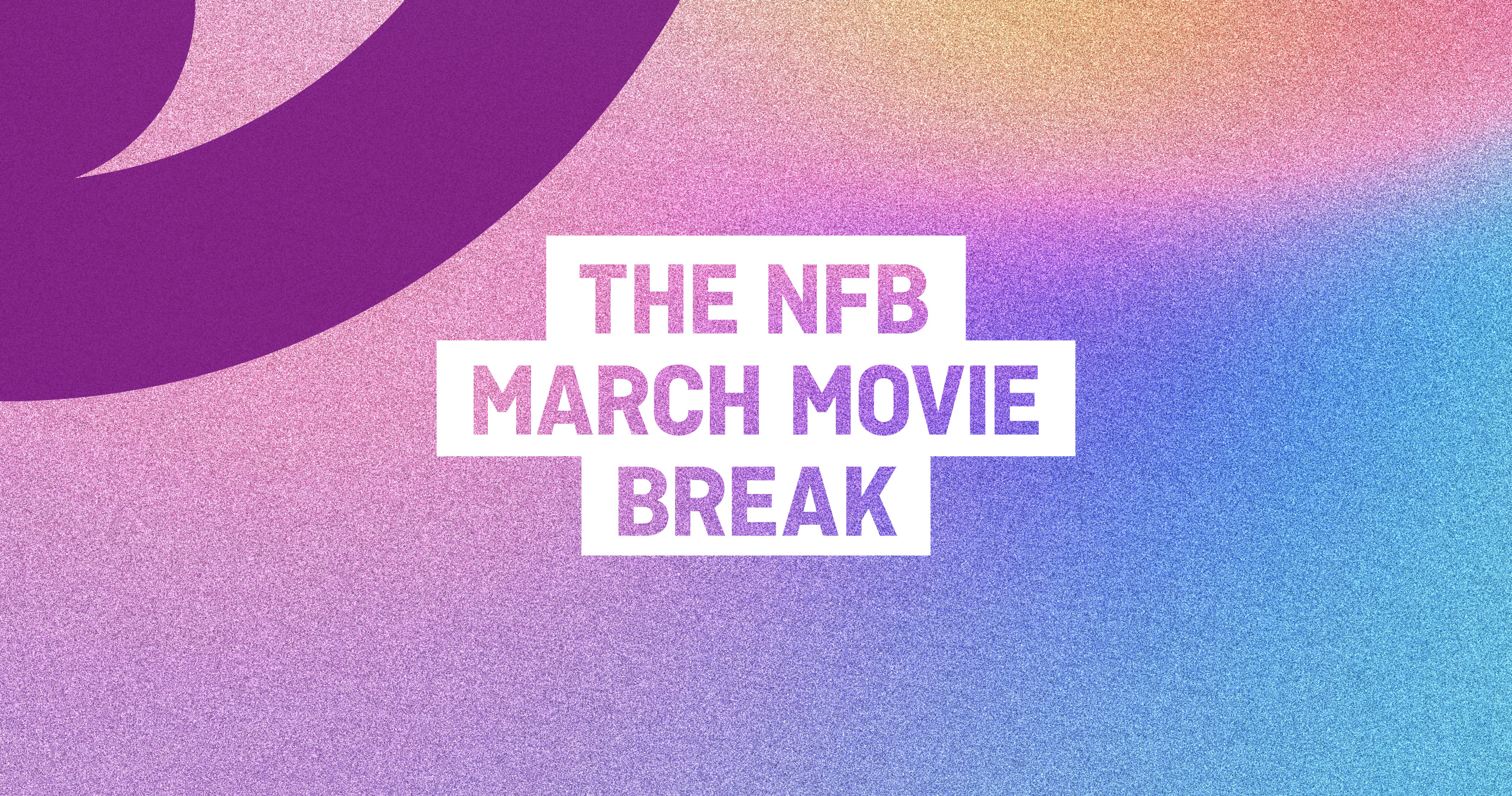 JavaScript Disabled

| 2:00 PM EST
Alanis Obomsawin Theatre, NFB
1500 Balmoral St., Montreal, Quebec, H3A 0H3
Enjoy family films at the NFB during March Break 
The National Film Board of Canada (NFB) and the Festival international du film pour enfants de Montréal (FIFEM) have come together to present a program of films that will delight the whole family! During the break, on the afternoons of March 1 and 2, viewers of all ages can enjoy a carefully curated selection of colourful and fun short films. See you at the NFB's Alanis Obomsawin Theatre!
As part of Montreal en Lumière.
FILM SCREENINGS – NO RESERVATION REQUIRED
French Program Schedule: 2 p.m. and 4 p.m. (French-dubbed versions)
English Program Schedule: 3 p.m. (original English versions)
*Programs are approximately 40 minutes
March 1 & 2, 2023, starting at 2 p.m.
Hothouse 8 – Meltdown
2012, Carrie Mombourquette
In this short animation, a polar bear must try his luck finding a job in the big city when the last of his Arctic ice environment disappears. It's hard fitting into the human world, however, so this bear finds a more creative solution to his predicament.
Produced as part of the 8th edition of the NFB's Hothouse apprenticeship.
Nunavut Animation Lab : The Bear Facts
2010, Jonathan Wright
In this animated short, a self-important colonial explorer emerges from a sailing ship and plants a flag on the Arctic ice, as a bemused Inuit hunter looks on. Then the explorer plants another, and another, and another, while the hunter, clearly not impressed that his land has been "discovered," quietly goes about his business. In this charming and humorous re-imagining of first contact between Inuit and European, Jonathan Wright brings us the story of a savvy hunter and the ill-equipped explorer he outwits.
Sleeping Betty
2007, Claude Cloutier
In this animated short, Sleeping Betty is stuck in bed, victim to a strange bout of narcolepsy. The King calls on his subjects to rescue her and they all respond to the call: Uncle Henry VIII, Aunt Victoria, an oddly emotional alien, a funky witch and a handsome prince. But will a kiss really be enough to wake the sleeping princess? The film, drawn in ink, is a classic example of the anachronistic and playful world of Claude Cloutier.
Winds of Spring
2017, Keyu Chen
Unfolding with the rhythm of the seasons, Winds of Spring tells the tender story of a young girl who, driven by the irrepressible need for self-fulfillment, decides to leave the family nest. Keyu Chen employs her signature style of fluid transitions and fine, spare lines inspired by Chinese ink painting in her delicately crafted first film.Keyu Chen makes use of fine lines and fluid transitions in her delicately crafted first film, which tells the tale of a young girl who, driven by the irrepressible need for self-fulfillment, dreams of leaving the family nest.
Asthma Tech
2006, Jonathan Ng
In this animated short, young Winston, who suffers from chronic asthma, isn't able to participate in the everyday activities of his peers and classmates. He copes with the predicament through his vivid imagination, with paper and crayons. On one particularly rainy afternoon, Winston discovers that the magic of imagination has the power to transform and empower, and his skills and talents save the day.
Part of the Talespinners collection, which uses vibrant animation to bring popular children's stories from a wide range of cultural communities to the screen.
Freaks of Nurture
2018, Alexandra Lemay
Freaks of Nurture is an animated short about a neurotic mother-daughter relationship inspired by the filmmaker's own unorthodox upbringing with her single-parent mom, who is also a foster parent and dog breeder. Self-deprecating and bursting with energy, the film reveals that no matter how grown-up we think we are, we never quite stop craving the love and support of a parent.
The Cat Came Back
1988, Cordell Barker
This hilarious Oscar®-nominated animation is based on the century-old folk song of the same name. Old Mr. Johnson makes increasingly manic attempts to rid himself of a little yellow cat that just won't stay away… Also won the 1989 Genie Award for best animated short film.