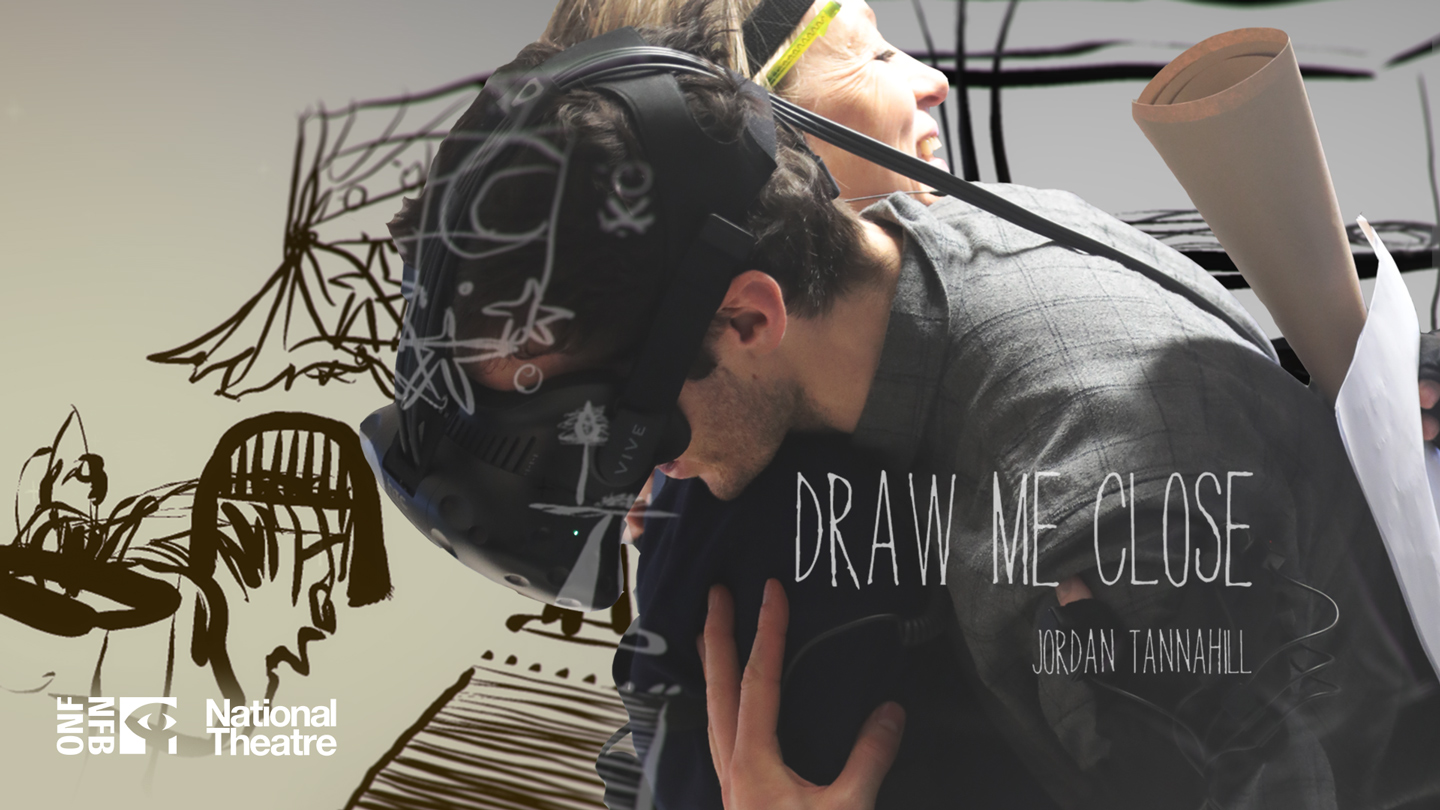 JavaScript Disabled
Soulpepper Theatre
50 Tank House Lane, Toronto, Ontario, M5A 3C4
Paid ticketing event. 
Draw Me Close | Written and directed by Jordan Tannahill | 2019
A co-production between the National Film Board of Canada and the National Theatre of Great Britain, in association with the National Arts Centre.
Draw Me Close blurs the worlds of live performance, virtual reality and animation to create a vivid memoir about the relationship between a mother and her son charting twenty-five years of love, learning and loss . Weaving theatrical storytelling with new forms of technology, the individual immersive experience allows the audience member to take the part of the protagonist, Jordan, inside a live, animated world.
Presented By Soulpepper And The National Film Board Of Canada.
For more information and to buy tickets,  please click here.