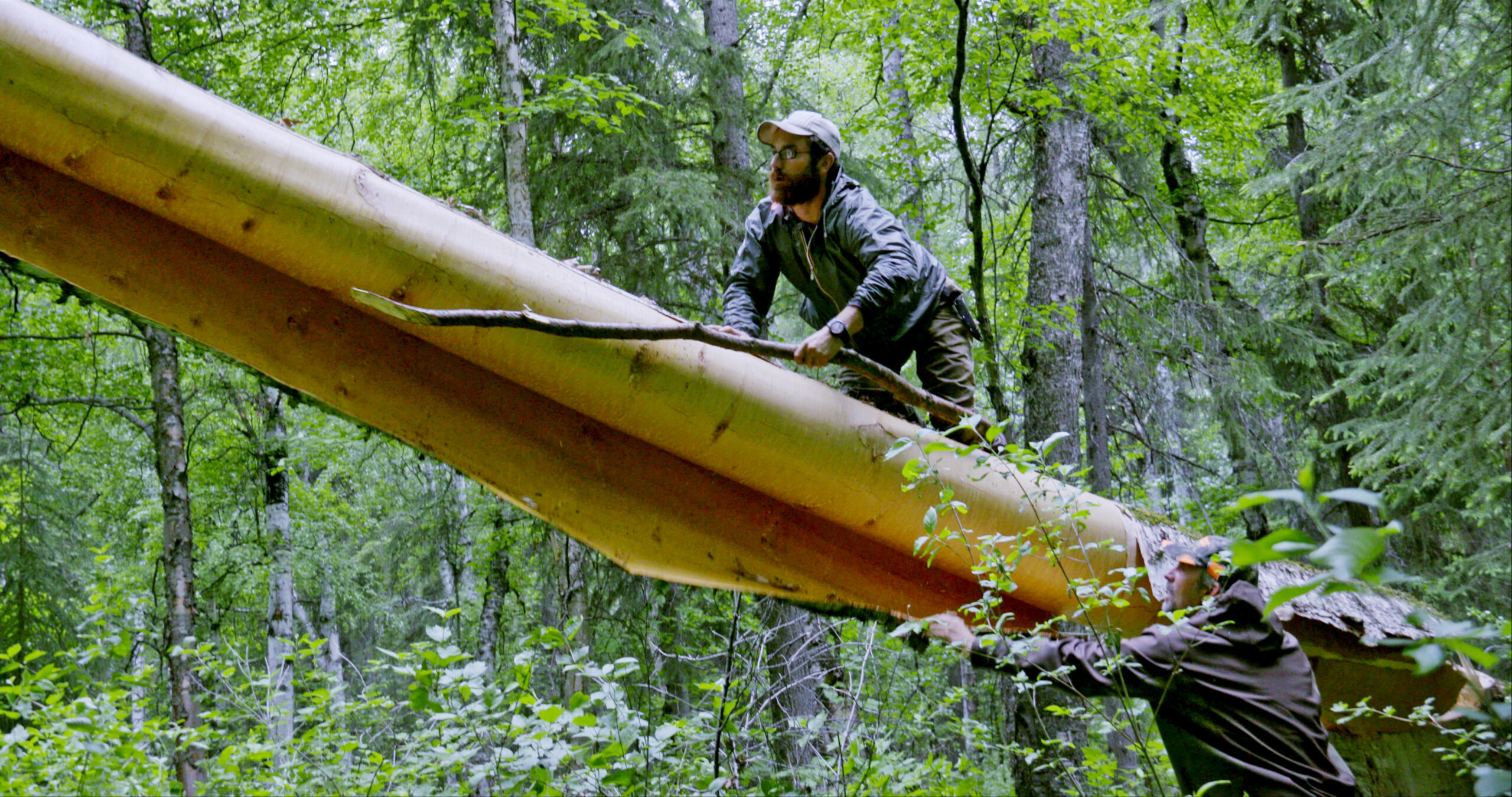 JavaScript Disabled

| 7:00 PM CST
Dauphin Public Library
504 Main St N , Dauphin, Manitoba , R7N 1C9
As part of THE NFB IN LIBRARIES annual programming, the Dauphin Public Library is offering free screening of the following film :
Voices Across the Water (Fritz Mueller | 2022 | 84 min)
There is a moment during the construction of a canoe when its true form is revealed. A hull drops into place. The elegant arc of a bow cuts forth. A similar process sometimes occurs in life, when a person finally discovers their true path.
Fritz Mueller and Teresa Earle's feature documentary Voices Across the Water follows two master boat builders as they practise their art and find a way back to balance and healing.
For Alaskan Tlingit carver Wayne Price and young apprentice, Violet, fashioning a dugout canoe from a single massive red cedar tree is a way to reconnect to the Ancestral Knowledge of Indigenous craftspeople. Francophone artist Halin de Repentigny's handmade birchbark canoes recall the vessels once used by the voyageurs. Connected by their devotion to craft and the critical importance of succession, they carry forward the ancient art of navigating life's unexpected currents.
—–
Please visit organiser's website for more info : https://parklandlib.mb.ca/venue/dauphin-public-library/