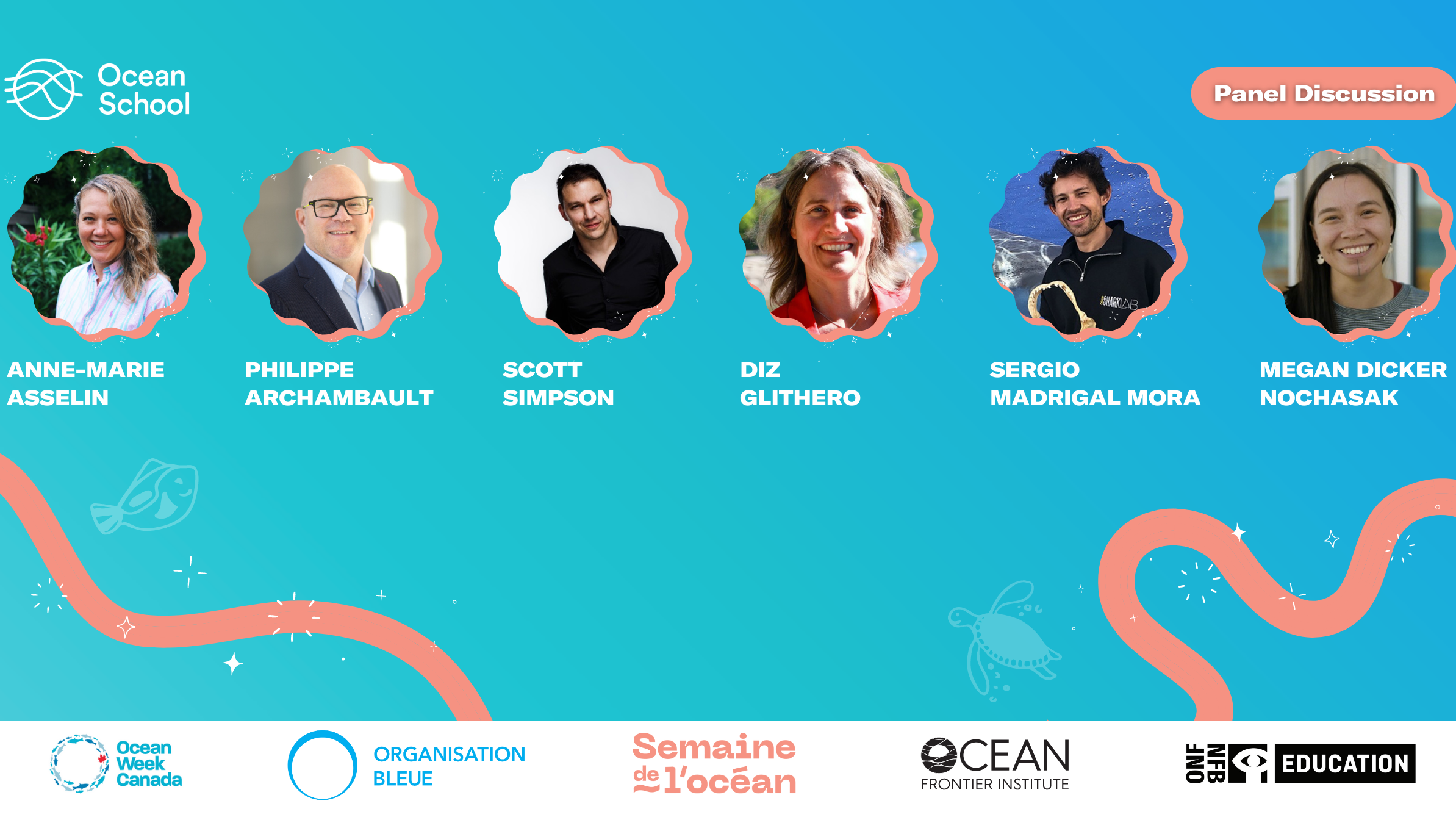 JavaScript Disabled

| 5:00 PM EDT
National Film Board of Canada
1500 Rue Balmoral, Montreal, Quebec, H3A 2H7
Ocean School is celebrating World Ocean Day, on June 8th, with a host of activities! The evening will start with a panel discussion on "Celebrating Canada's leadership role in Ocean Literacy" at 5:00 pm featuring experts and leaders in the field of ocean conservation. The panel will take place at Alanis Obomsawin theater at the National Film Board's Montrea office and will also be live stream on Facebook and Youtube. Explore how Canada is taking a leading role in promoting ocean literacy and conservation with our guest panelists:
Anne-Marie Asselin (Organisation Bleue)
Diz Glithero (Canadian Ocean Literacy Coalition)
Philippe Archambault (ArcticNet)
Scott Simpson (Ocean School)
Sergio Madrigal (Ocean School youth host)
The panel will be followed with a concert by Qualité Motel at Old Port at 7:00 pm. After the concert, we wrap up the evening with spectacular Ocean School video projections at the Wilder Building in Quartier des spectacles.
Register here to attend the panel or watch the live stream of the panel discussion on Ocean School's Facebook page with the original bilingual feed, Ocean School's YouTube channel in English and Organisation Bleue's Semaine de l'océan Facebook page in French.