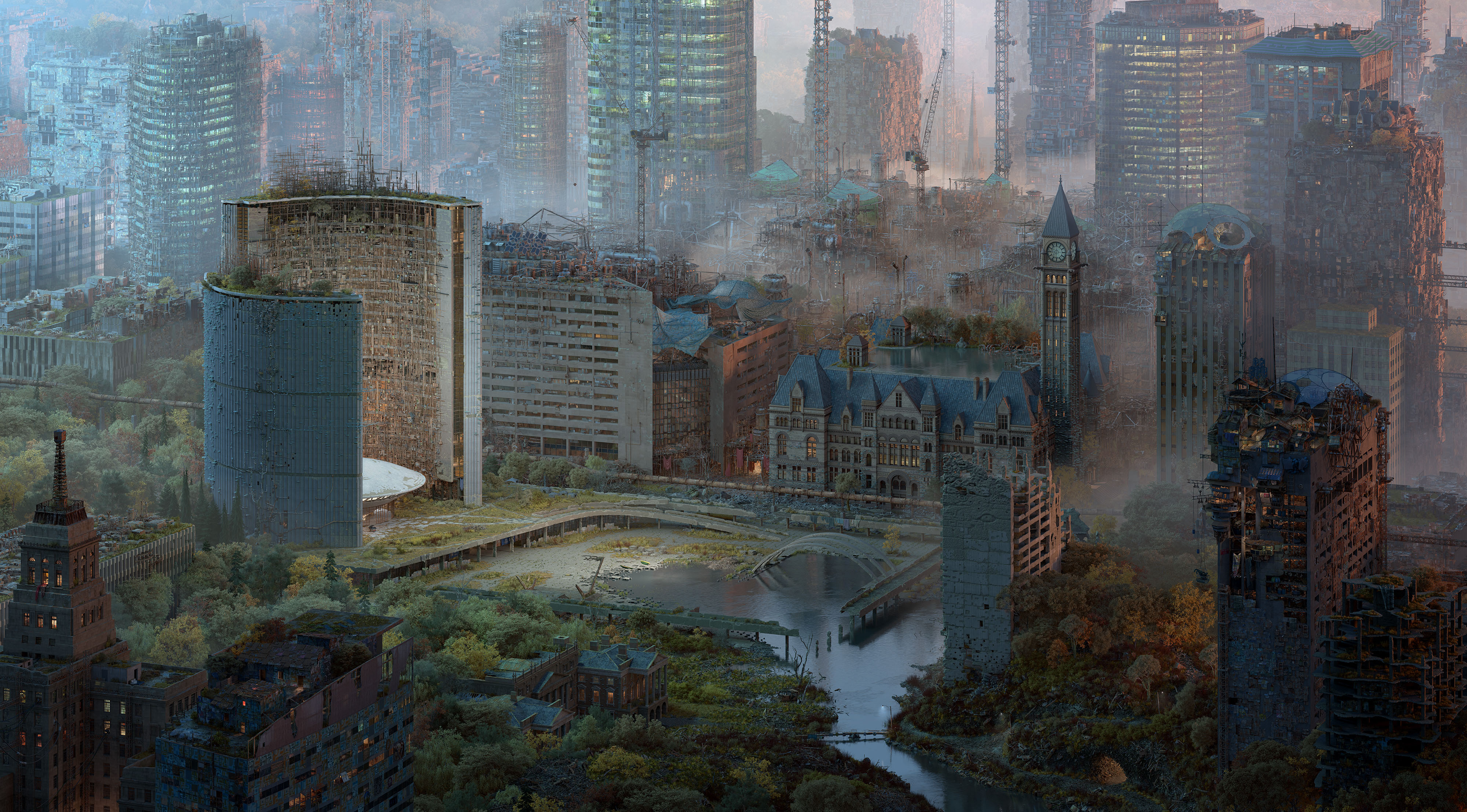 JavaScript Disabled

| 11:00 AM EDT
McMaster University
1280 Main St W, Hamilton, Ontario,
*Pre-registration required
This interactive virtual reality creation presents a future Toronto reclaimed by nature: crumbling skyscrapers being threaded through with vegetation, flooding in Nathan Phillips Square, and canoes instead of cars. While unseen narrators comment or ask questions in Wendat, Kanien'kehá:ka (Mohawk) and Anishinaabe (Ojibway), text appears in those Indigenous languages, accompanied by English translations. The effect is mesmerizing, and deeply moving — as if a sci-fi movie was made from a script of heartbreaking poetry. Biidaaban: First Light embodies the unique vision of its Genie-award-winning Anishinaabe director Lisa Jackson, in collaboration with 3D artist Mathew Borrett.
Biidaaban: First Light is hosted in partnership with the Indigenous Studies Program as part of the Faculty of Social Sciences' 50th anniversary in October 2018.
For more information about the event: http://bit.ly/2OWSaIW