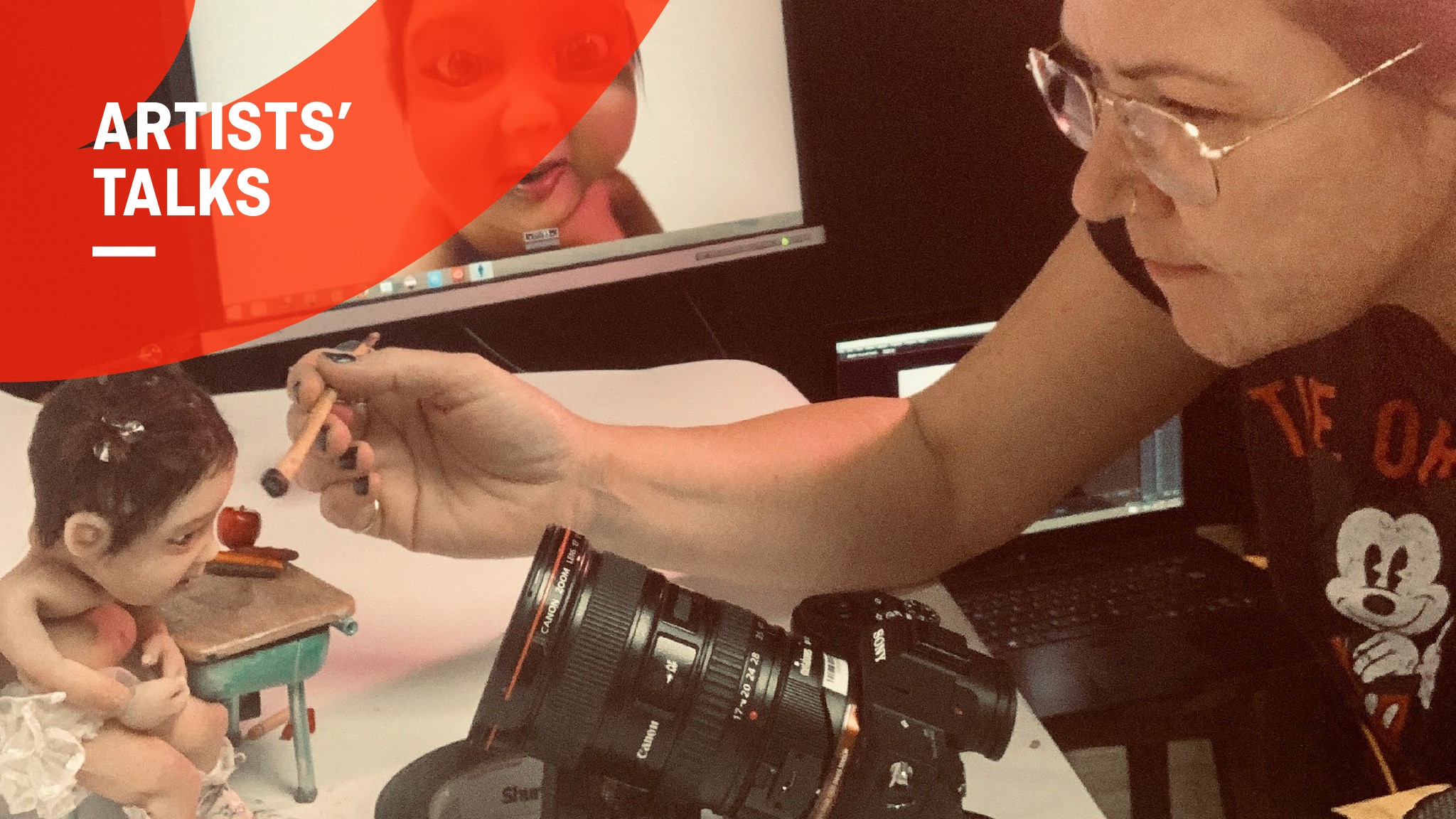 JavaScript Disabled

| 4:00 PM EST
La Cinémathèque québécoise
335, De Maisonneuve Blvd East, Montreal, Quebec,
The NFB, in partnership with les Sommets du cinéma d'animation, is pleased to invite you to an Artist's Talk with Métis filmmaker Terril Calder, an acclaimed and influential force in independent animation (Canned Meat, 2009; Choke, 2010; SNIP, 2016; among others).
She'll show some of her previous work and discuss the creative process behind her most recent film, Meneath: The Hidden Island of Ethics, about the challenging journey of a precocious Métis baby as she contemplates her path to Hell. Calder's tour-de-force stop-motion artistry—she designs, builds, animates and composites all her dolls, props, costumes and sets—lays bare the biases of colonial systems and the unfathomable abuse they've inflicted upon entire generations. Calder's Baby Girl carries the enormous weight of those generations on her tiny shoulders.
This talk will be held in English.
FREE ADMISSION