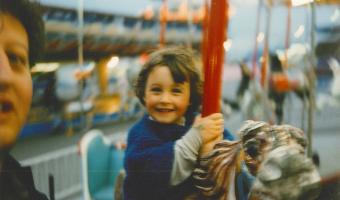 JavaScript Disabled

| 5:45 PM EST
Yukon Arts Centre
300 College Dr., Whitehorse, Yukon, Y1A 5X9
Paid ticketing event. 
CANADIAN PREMIERE AT AVAILABLE LIGHT FILM FESTIVAL 2020! 
Director Mira Burt-Wintonick in attendance.
Thursday, February 6,  2020 | 5:45 PM
To buy tickets please, click here.
Mira Burt-Wintonick
2019 | 88 min
A box of tapes uncovered. A lifelong Utopian obsession. A daughter's attempt to complete her father's final film. Wintopia traces the enigmatic footsteps of renowned documentary filmmaker Peter Wintonick (Manufacturing Consent, Cinéma Vérité: Defining the Moment) through the lens of his daughter, Mira, as she tries to decipher the map he has left behind. Reverberating with emotion, this poetic and whimsical documentary guides us on a journey through possible worlds in pursuit of reconciliation, both between artist and family and between dreams and reality.
This screening is preceeded by a music set with Elijah Bekk, presented with support from Music Yukon.