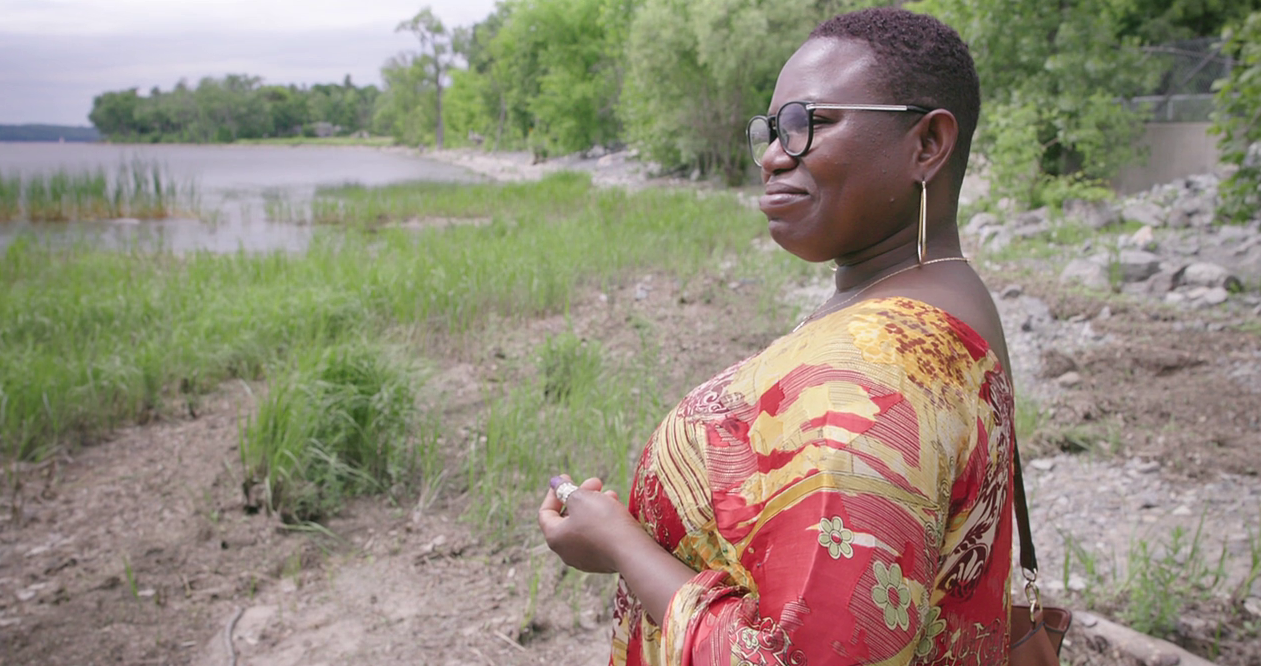 Into the Light – World Premiere!
Nov 25, 2020

Online and free of charge starting November 25th!
Gentille M. Assih's feature-length documentary Into the Light will be launching free of charge exclusively at NFB.ca on Wednesday, November 25, to coincide with the International Day for the Elimination of Violence against Women.
Online panel discussion on December 3 at 7 p.m. EST!
An online panel discussion will be presented by Women's Shelters Canada on Thursday December 3, beginning at 7 p.m., as part of the 16 Days of Activism against Gender-Based Violence, and will feature:
– Patricia Vargas, Director, Children, Family and Community Service at Catholic Community Services of Alberta;
– Margarita Pintin-Perez, Senior Coordinator, Initiative to End Gender-Based Violence at OCASI – Ontario Council of Agencies Serving Immigrants;
– Nathalie Cloutier, NFB Producer and Executive Producer.
The panel will also include video messages by director Gentille M. Assih, Christiane Zanou, Aïssata Cisse and Chouchou Assih. It will be moderated by Leah Stuart-Sheppard, Knowledge Exchange Coordinator at Women's Shelters Canada.
The panel will take place on Zoom. Please click here to register.
 Into the Light | Gentille M. Assih | 2020 | 79 min 46 s
Into the Light features the liberating life stories and powerful words of inspiring Quebec women of West African origin who've regained control over their lives after suffering from domestic violence. The film transcends prejudice and breaks the silence, pulling back the curtain on a poorly understood, hidden world, while testifying to the tremendous power that comes from overcoming isolation and accepting one's self. It's a luminous dive into the quest for personal healing and universal humanity. This is Togo-born director Gentille M. Assih's third documentary.
Map Unavailable